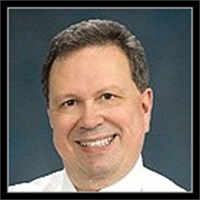 Owner
Douglas B.M. Ehlke is the founder of Ehlke Law Offices. Certified by NTBA as a specialist in civil trial and pretrial, Mr. Ehlke has tried jury and nonjury workplace accident cases across the country for over thirty-five years. In jury trials, with local counsel, Mr. Ehlke successfully defended an Ohio employer against claims if $28 million and in Tennessee of claims against a PMA member exceeding $2 million. He has obtained seven-figure settlements for injured workers. He represented three clients who were killed or maimed in a National Guard misfiring at Ft. Lewis, helping them recover over $4 million. In State and Federal OSHA citation cases, Mr. Ehlke has obtained dismissal of nearly 1,000 citations classified as "willful.' In Missouri, he successfully defensed against over $500,000 OSHA willful citations issued to a PMA member metalspinning company, dismissal affirmed by the en banc Eighth Circuit U.S. Court Of Appeals. He has assisted clients in defending over $3.5 million in proposed penalties. A number of his clients' WISHA cases have been designated by the Board of Industrial Insurance Appeals as significant cases. Mr. Ehlke counsels companies on occupational safety and health and has helped them establish compliance safety programs and procedures. Mr. Ehlke was a founded member of the Washington WISHA State Commission on Construction Safety. In 1988, President Ronald Reagan nominated Mr. Ehlke to serve as a member of the Federal Occupational Safety and Health Review Commission. Mr. Ehlke is rated AV ("preeminent') by Martindale Hubbell, and has been selected for numerous Top 100 Trial Lawyer and Super Lawyer awards. His cases have helped shape the law on unpreventable employee misconduct, when deference is inappropriate, machine guarding, the requirement of fair notice from administrative agency regulations, lockout-tagout, construction standards, fall protection, the application of machine guarding standards, and noise regulations and search warrants.

Safety
OSHA Citations and Fines Dismissed in Refinery-Explosion Case
Douglas Ehlke

Management
Post-Workshift Antitheft Security Screening is Not Comp...
Douglas Ehlke