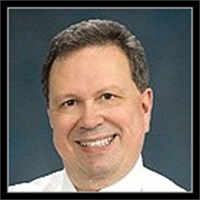 Douglas Ehlke
Court of Appeals Agrees: OSHA Over-Reached in Penalties Against Metal Spinner
May 1, 2016
Loren Cook Co., Springfield, MO, manufactures air-circulating equipment such as fans and blowers. The company's fan components require small and large manual metal-spinning machines with mandrels to achieve complex design specifications and shapes on many of their products. Over the years, Loren Cook's highly skilled and trained employees performed these spinning operations with an unsurpassed safety record, assisted by redundant safeguards on the spinning machines. Long tools, to 5 ft. in length, were employed for locked-in-place blanks or parts to be manually spun, placing operators safely away from the point of operation and any rotating machine components. In 2004, an OSHA inspector observed the guarding on Loren Cook's seven small manual spinning machines and found them in compliance with OSHA's principal "General Guarding" standard, 1910.212.
On May 13, 2009, an experienced employee operating one of Cook's small manual spinning machines was killed when struck by a 12-lb. metal blank not locked in place, which rattled and unexpectedly ejected. A radio and earpiece hidden from the view of coworkers and contrary to a long-time plant safety rule prohibiting production-floor use of employee radios, was found at the scene after the accident. In addition, a workpiece-holding redundant safety-lock control was found in the unlocked position.
After a 20-day trial, Administrative Law Judge Ken Welsch vacated all PPE and machine-guarding citations and OSHA's $510,000 proposed penalties related to these seven previously uncited spinning machines. Backing up, OSHA had cited the 1910.212 operator-ingress-protection standard not for operator-access exposure but only for not guarding against the ejection of workpieces. In an appeal of Judge Welsch's dismissal decision, it was admitted that OSHA had never before issued a citation such as the one issued to Loren Cook.
OSHA basically argued that it could change and interpret any OSHA standard through an unprecedented citation because a U.S. Supreme Court case, CF&I Steel/Martin v. Occupational Safety and Health Review Commission (the 1991 "Martin" case), 499 U.S. 144, allowed it to re-interpret "rotating parts" of machinery, stretching the term to mean flying ejected workpieces.
Judge Welsch determined in Loren Cook that:
• "The hazards…share the nature and quality of being created by the routine operation of the machine.
• "Point of operation, ingoing nip points, rotating parts, and flying chips and sparks" are the normal, expected result when running the machine.