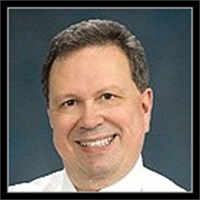 Douglas Ehlke
Clothes, Personal Protective Equipment or Special Gear?
April 1, 2014
In a union collective-bargaining context, on January 27, 2014, the U.S. Supreme Court decided the case of Sandifer v. U.S. Steel Corp. It approved U.S. Steel's withholding of pay from workers for their before-work clothes-changing time under a collective bargaining agreement. The court interpreted Section 203(o) of the Fair Labor Standards Act:
"In 1949, Congress amended the Fair Labor Standards Act to address the conduct discussed in that interpretive bulletin—changing clothes and washing—by adding the provision presently at issue:
"Hours worked—In determining for the purposes of (the minimum-wage and maximum-hours sections) of this title the hours for which an employee is employed, there shall be excluded any time spent in changing clothes or washing at the beginning or end of each workday, which was excluded from measured working time during the week involved by the express terms of or by the custom or practice under a bona fide collective-bargaining agreement applicable to the particular employee. 63 Stat. 911, U.S.C. §203(o).
"Simply put, the statute provides that the compensability of time spent changing clothes or washing is a subject appropriately committed to collective bargaining."
The steelworker-union employees also sought back pay for time spent between the locker rooms—where they don and doff their protective work gear—and their workstations, but that claim rejected in the court below was not argued to the Supreme Court.
The company argued (and won) an argument that their donning and doffing time, which would otherwise be compensable under the FLSA as wage and hour time, was noncompensable to these union workers because of a bargained-a clause in their union-management contract. The Supreme Court agreed and broadly interpreted a lumped-together "changing clothes" for work clause in Section 203(o) as covering gear that normally would be considered compensable in the nonunion workplace where the changing time aspect was not bargained a.
What items of gear might be considered compensable?