Subscribe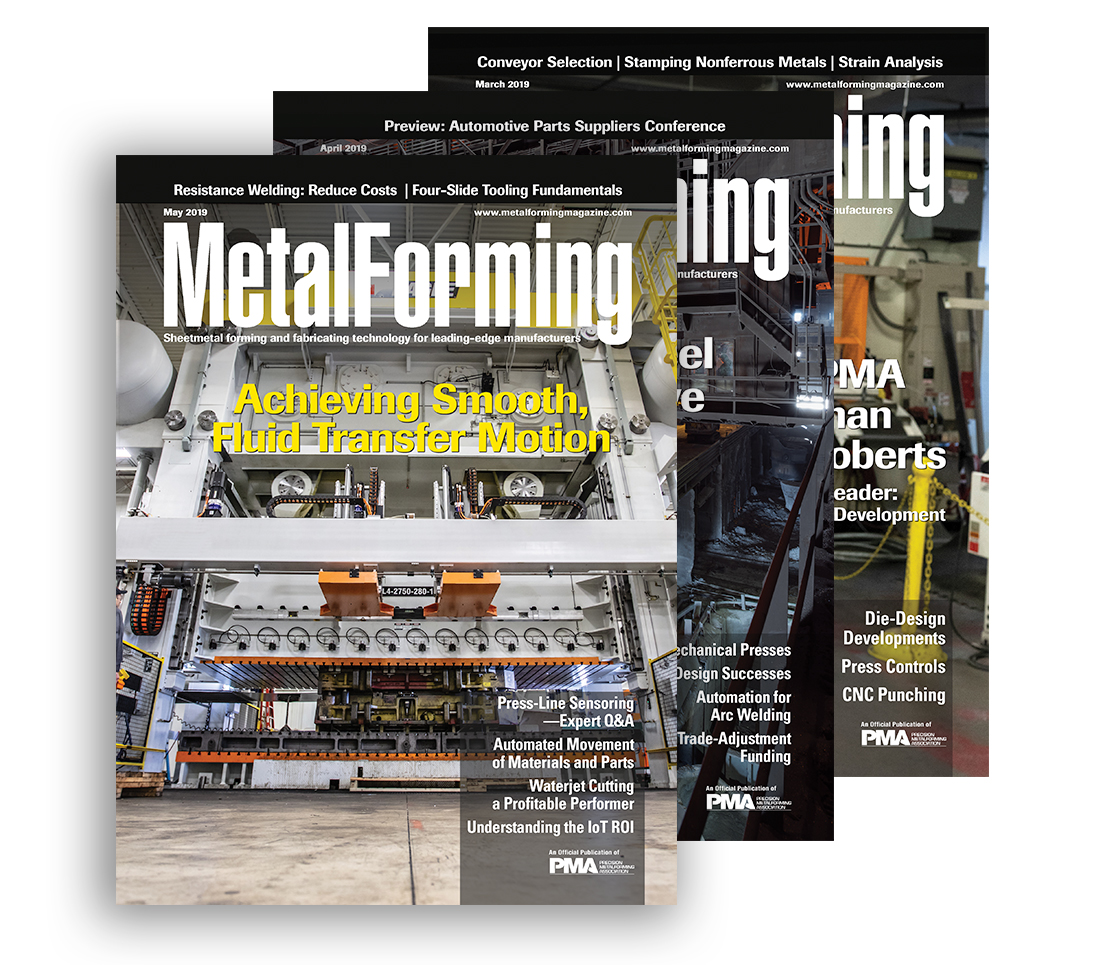 MetalForming is the official publication of the Precision Metalforming Association. It reaches into all types of metal forming industries keeping you up-to-date with the latest news on metalforming technologies and management solutions. MetalForming is circulated FREE upon request to those in the United States, Canada, and Mexico who qualify in the metalforming industry. Please submit the form below.

North America subscriptions may be purchased for $40 annually. If you are located outside of North America International subscriptions are $225 annually(shipping & handling included). Contact Melody for more information.
MetalForming keeps our company executives abreast of new products, techniques and processes to stay sharp in front of customers. By communicating methods of staying competitive and examples of progressive methods to maintain an edge in a challenging world economy, MetalForming helps me do my job better.
Subscription Request Form