Print
MetalForming magazine offers the lowest print CPM (cost per thousand) to reach the sheetmetal stamping and fabricating market. MetalForming prints and mails 40,000 copies each month, four times that of our nearest competitor. Print advertising will allow your company to build brand awareness throughout the industry, and our unique content marketing pieces--5 Questions with an Expert and After the Sale--will establish your company as a thought leader in the industry. Also look to MetalForming for custom publishing projects, including white-paper development.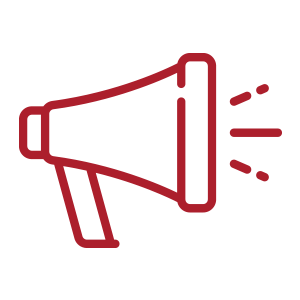 = Brand Awareness


= Thought Leadership


= Content Marketing


= Lead Generation


= Competitive Advantage
MetalForming magazine / MetalForming magazine espanol

MetalForming magazine readers—49,000+ strong—manufacture stamped and fabricated sheet metal products and assemblies. They also work in manufacturing facilities that design and build dies, fixtures and tooling. And they pack plenty of purchasing power, as more than 75% of our readers work in company management or manufacturing and engineering management positions.
2024
Media Planner Espanol Media Planner Editorial Calendar BPA Statement Brand Report
After the Sale

It's important for suppliers to the metalforming industry to offer an integrated product/service package that includes timely and reliable maintenance and repair, online real-time technical support, and enhanced in-depth training. You've invested time and resources into developing industry-leading after-sale support. Now use this unique advertorial product to tell our 49,000+ subscribers all about your post-sale acumen.
Five Questions

Smart content marketers know that their employees—the technology experts—have stories to tell that can position their company as a leader in the metal forming and fabricating market, and sell their brand. Work with our editorial team on a 5 Questions piece to let your experts become your brand ambassadors, and help them and your company gain influence in the metal forming and fabricating market.
Reprints

MetalForming magazine allows authors, article subjects and others to purchase reprints of published articles. Let us know if you want hard copies of our articles, to distribute to customers, sales people or at trade shows. And, we also can provide e-prints (electronic copies of articles) for reposting to your website.
Note: Posting the full text of a MetalForming magazine article online is a violation of copyright rules, unless we've granted permission to do so, or reprints/e-prints have been purchased. Otherwise, we do allow posting of an article's headline and summary, with a link to the original source.
METALFORM @ FABTECH Quick Guide

This one-of-a-kind show directory, focused only on the METALFORM area of FABTECH, will be delivered with the September issue of MetalForming magazine. The directory—published in a convenient and easy-to- carry digest size—will include PMA Technical Conference highlights, schedule of keynote presentations, a complete list of METALFORM exhibitors, and floorplan.