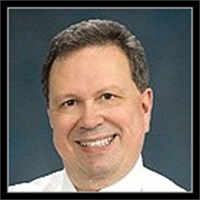 Douglas Ehlke
New Restrictions Targeting Confidentiality of Misconduct/Complaint Investigations
April 1, 2013
When companies investigate employee complaints against coworkers, harassment complaints or whistleblowing complaints, those employees being interviewed typically are directed to not discuss their complaints with coworkers. In what is becoming a very controversial decision for employers, and one that seems likely to spread to other regulatory laws and agencies, the National Labor Relations Board (NLRB) has ruled that an employer may not request employees who are the subject of internal investigations to not discuss the matter with coworkers while the employer conducts its internal investigation—unless the employer can prove (i.e. satisfy the NLRB) that confidentiality is required to further a "legitimate business interest."
In Banner Health System d/b/a Banner Estrella Medical Center and James A. Navarro, Case 28-CA-023438, July 30, 2012), to justify confidentiality and to not infringe on (union and non-union) employees' Section 7 NLRA rights of "protected concerted activity" to discuss with coworkers such things as wages, hours and conditions of employment), employers must first determine, on a case-by-case basis, whether:
1) Witnesses need confidentiality protection;
2) Evidence was in danger of being destroyed;
3) Testimony was in danger of being fabricated; or
4) There was a need to prevent cover up.
In its decision, the NLRB ruled that the hospital's maintaining and applying a rule prohibiting employees from discussing ongoing investigations of employee misconduct violated Section 8(a)(1) of the NLRA Act. The board determined that the Banner Medical Center's "rule" had a reasonable tendency to coerce employees even without any threat of discipline, and regardless of whether workers were "asked" or "ordered" to not discuss the subjects or complaints under investigation.
Employers can still conduct internal investigations of complaints, including under attorney-client and attorney work product privileges. However, employer-investigation confidentiality rules, policies or practices will need to be reviewed and care taken to avoid outweighing or excessively restricting employees' protected NLRA Section 7 rights to discuss their complaint with coworkers or supervisors.
Handbooks, policies, signing of written confidentiality pledges and internal investigation procedures or instructions should all be carefully reviewed in view of the Banner decision. A case-by-case, balancing-of-interests test will be required under Banner and later NLRB decisions.