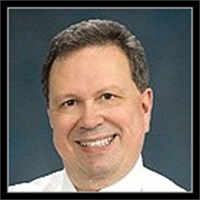 Douglas Ehlke
Trends Observed After a Season of Litigation
February 1, 2017
OSHA citation appeals and discriminatory-termination claims kept me in court and depositions much of last year. Among them were citations and penalties related to fatality machine guarding and lockout-tagout (LOTO). Along the litigation paths, I observed some trends which might prove helpful to progressive compliance programs in avoiding willful citations and penalties, and for preventing or resolving disability discrimination claims.
On the OSHA Front
In resolving and favorably settling OSHA citations, metalformers should take the time to identify and list the extra abatement or compliance steps taken, even including steps, program or training efforts not directly related to the inspection or citation items. If the cited standard was inapplicable, raise that defense early and work with OSHA to develop a best-practices safety/health-compliance program that can be used to educate the industry and avoid similar accident or fatality causes. Bring PMA and other association safety leaders into negotiations to remove inaccurate, invalid or vaguely worded citations.
When preparing to talk to OSHA personnel at the informal conference, know the history of prior contrary agency enforcement under the same standard, and research agency acceptance of prior legal rulings where the same standard was held to be inapplicable or infeasible to comply with. And, have managers read (for background, to avoid willful indifference to safety) the U.S. Court of Appeals for the District of Columbia Circuit 2012 decision in Dayton Tire v. Secretary of Labor, 671 F.3d 1249 (D.C. Cir., 2012). The D.C. Federal Court of Appeals clarified a clearer legal standard of identifying (and avoiding) what employer conduct constitutes "willful" violation of OSHA standards. The Appeals Court stated that the definition of "willful" is a narrow one, requiring that an act be committed "voluntarily with either an intentional disregard of, or plain indifference to, the Act's requirements." To make out a "willful" violation, the Secretary of Labor (OSHA) must be able to demonstrate that "the employer was actually aware, at the time of the violative act, that the act was unlawful, or that [the employer] possessed a state of mind such that if it were informed of the [OSHA] standard, it would not care."
The D.C. Appeals Court further clarified that "it takes a lot to be plainly indifferent," and based on the secretary's failure to "cite a single piece of evidence indicating that [the manager] was actually aware…that the act was unlawful," the Court vacated the penalties assessed.
The factual background of this case started in 1989, when OSHA promulgated the LOTO standard. Dayton Tire operated a manufacturing facility in Oklahoma, but all service and maintenance at the facility was performed by an outside contractor. Dayton Tire's safety managers determined that its employees were only "affected" employees, whose required training in LOTO was considerably less stringent than that of "authorized" employees under OSHA's standard. After a 1993 fatal injury to a Dayton Tire employee, caused by unexpected machine startup, OSHA inspected the facility and issued 107 "willful" violations, 98 of which were for alleged "willful" failures to train 98 different employees to the "authorized employee" level.
Dayton Tire contested the citations and a Review Commission administrative law judge affirmed the violations and assessed a penalty of $518,000. He ruled that even though Dayton Tire's actions were "consistent with a good faith belief and effort to comply with the LOTO standard throughout the Oklahoma City plant," 37 of the alleged violations were "willful" because Dayton Tire had knowledge that its parent corporation had previously been cited for similar violations of the LOTO standard.
The case was appealed to the Occupational Safety and Health Review Commission, which issued its opinion in 2010 (more than 12 years after the 1998 decision). The commission's opinion upheld all of the violations as "willful" and increased the penalties to nearly $2 million (Secretary of Labor v. Dayton Tire, No. 94-1374 (2010)). The commission's determination of "willfulness" was not based on the parent corporation's prior violations, but rather on the original findings by Dayton Tire's first safety manager: Only the outside maintenance-contractor's employees were LOTO-authorized employees, which the commission found to be "plainly erroneous."
The Review Commission also found that when the subsequent safety manager relied on her predecessor's safety assessment, she "either knew that her predecessor's LOTO analysis was incorrect or chose to avoid such knowledge by refusing to conduct her own assessment."
The D.C. Circuit overturned the commission's decision based on the "plain indifference" path to willful, noting that past commission findings of plain indifference have only been upheld where an employer has made no effort to address repeated warnings from employees, or OSHA stating that they were in violation of safety standards. In the Appeals Court's view, the incidents presented by OSHA at trial and referenced by the Review Commission failed to reach that level. According to the D.C. Circuit, the original safety manager's actions showed that she at least attempted to respond to concerns that were raised—"while [she] could have done more, she did not do nothing." The manager's "responses evince negligence at most," which is insufficient for a filing of willful.
For a more objective fact of employer good faith (helping but not sufficient by itself), strive in your safety program to maintain your company workplace-injury (workers'-compensation) experience modification factor under 0.80. At least one state-OSHA decision views this as part of a good-faith employer-safety effort and a defense factor against willful citations.