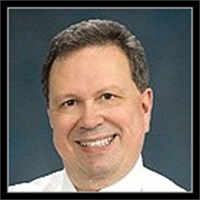 Douglas Ehlke
OSHA's Sweeping Sanctions
April 1, 2015
OSHA is on the move, attempting to impose sweeping abatement demands beyond statutory authority or appeal rights. Witness the contested case of Delta Elevator Serv. Corp., 24 BNA-OSHC 1968, where OSHA sought corporate-wide abatement beyond a single facility's citation. OSHA argued for this under the OSHA Act's Section 10(c) "other appropriate relief" clause. The Review Commission Administrative Law judge rejected OSHA's abatement request at trial because there is no precedent or case law to support such a request, even though some employers have agreed to such expansive abatement in negotiated voluntary-settlement agreements.
To settle citation appeals, OSHA has begun demanding corporate adoption of and compliance with unadopted, non-mandatory I2P2 comprehensive safety-program improvement procedures.
Then after issuing "willful" or "repeat" citations, often after a fatality, even to employers never before cited with any "serious" citations, federal and state OSHA agencies have placed employers under the Severe Violator Enforcement Program (SVEP). This requires mandatory follow-up inspections, nationwide/statewide inspections of related workplaces or facilities and hiring of safety or health consultants. The program also required the employer to submit to OSHA its log of work-related injuries and notification of all or specified serious-injury accidents. Adverse press releases are usually released by the OSHA agency.
When can you be removed from OSHA's Severe Violator list? No one seems to know. There is no employer appeal process related to SVEP listing.
One of our clients recently was cited with a Repeat Serious violation after a fatality despite never before having a serious violation in its history. OSHA claimed that placement into SVEP was "automatic" (and without any discretion) in a fatality situation whenever even a single "Repeat" is issued. The contention: SVEP placement is required after any fatality:
• Even where there is no prior serious violation of any type;
• Even with no final order on the repeat serious violation; and
• Even where the belief is that the employer has an effective safety program.
Following company-agency negotiations that one repeat-serious citation does not qualify under the directive that requires repeated [serious] violations or citations that are plural, not singular, an amended citation was quickly issued, withdrawing SVEP placement of the employer.
MF
Technologies: Safety