Hot off the Press
Solar Atmospheres Constructs New Brazing/Assembly Room
Friday, November 29, 2019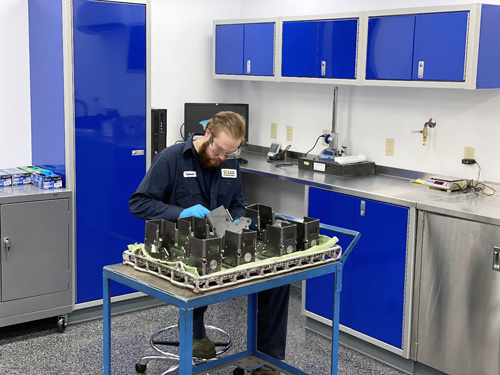 Solar Atmospheres, Hermitage, PA, has completed construction of a new brazing and assembly room. Though built primarily to accommodate a large aluminum brazing project for a specific customer, the room will be used for other brazing and assembly work, as well.The temperature- and humidity-controlled room provides a clean environment for the critical assembly and alloying methods employed by Solar. All inventories of the clean components for final assemblies will be safely stored within the new space.
Bob Hill, president of
Solar Atmospheres
, states, "During successful development and prototype runs, our customer, along with Solar management, understood that in order to bring this critical aluminum brazing project to full production a separate braze/assembly room would be needed. We worked together with our customer to develop the best space that is in close proximity to the vacuum furnace being utilized."
---
Reader Comments
There are no comments posted at this time.
Visit Our Sponsors