Articles
Automotive Outlook: Challenges Abound for Tool and Die
Thursday, September 1, 2016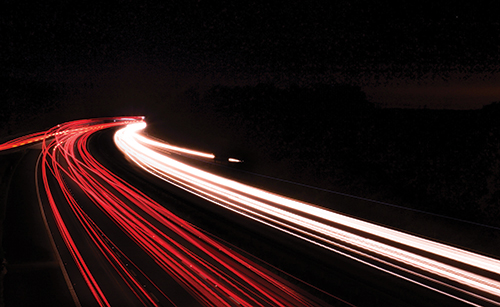 Since the recession of 2009, the global automotive industry has experienced a period of strong growth and profitability. In 2015, global light-vehicle production reached 88.4 million units and 2016 production is predicted to reach more than 91 million units. And, when looking at the U.S. economy, a number of factors support a positive outlook for the tool-and-die industry, including lower oil and gas prices.
But the automotive industry faces a number of key challenges (Fig. 1), including the increased costs of manufacturing and a plateau in product demand. Additionally, automakers face a technology and time crunch as the need to develop new innovations to meet upcoming Corporate Average Fuel Economy (CAFE) standards require improved fuel economy and emissions reductions.
A number of market forces impact the entire automotive supply chain…regulatory issues, customer demand, advanced technology and economic issues are placing automaker profits at risk. Factors eating away at profitability include increased complexity; high-mix, low-volume variants; increased capital investment; increased tooling costs; product-development costs and timing; high launch costs; and warranty costs.
The automotive industry has reached an inflection point and the entire manufacturing value chain must change the way it does business to remain profitable and prepare for a future downturn.
Managing Increased Complexity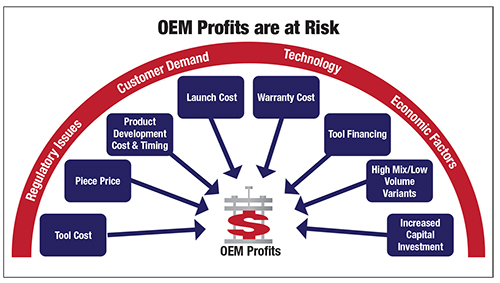 Fig. 1—As OEMs face profit pressures, expect them to continue squeezing costs, especially those related to lower-tier suppliers.

Increased complexity can be found across nearly all industries, including automotive. In North America, from 2015 to 2018 the number of vehicle models in production is predicted to jump 18 percent, from 243 to 287. By 2018, 80 percent of the models on the market will have annual volumes of less than 100,000 units. This translates to more than 800 trim levels on the road by 2018.

Additionally, vehicle designs are becoming more complex and production materials are shifting to lighter-weight alternatives. Case in point: The use of high- and medium-strength steel has increased 24 percent over the past four years while the use of aluminum has jumped 17 percent. And, these percentages will continue to rise due to upcoming CAFE requirements.

Some manufacturers are developing methods and strategies to assist in managing the complexity, while others are not. Companies that do not address increased complexity face increased product-development time and costs, and increased tool costs due to the need for more tools and higher launch costs. Harbour Results recently tracked tooling spend across the automotive industry and noted that in 2014, tooling costs increased to 41 percent of profits at one domestic OEM, and can be expected to increase further. This unsustainable trend is similar at all global OEMs.

Automakers will be looking for ways to squeeze cost out of the process, specifically among lower-tier suppliers. It will become increasingly important for these suppliers to drive efficiency improvements and focus on the customers and programs that are profitable.

The Global Industry

Fig. 2—The tool-and-die industry is cyclical by nature, and to help level out the effects of business peaks and valleys, companies must develop strategic sales processes. A successful sales process has these seven steps.

As a whole, the global automotive industry can expect new profit and growth to come from new and emerging markets. In North America, the automotive industry will see vehicle demand level off at 20 million units. However, due to a number of reasons, new vehicle launches will reach unprecedented levels. In 2017, 2018 and 2019 the region will experience new-vehicle launches of 40, 49 and 39, respectively. It is likely that this increased cadence will strain resources throughout the supply chain, including metalforming and fabricating.

Mexico is experiencing a manufacturing boom in aerospace, electronics and automotive manufacturing. Though the country is in its manufacturing-revolution infancy, the industry continues to grow due to NAFTA and other free-trade agreements. In 2015 alone, automakers announced $24.2 billion worth of investment in the region. Labor rates are low, with labor costs almost 20 percent lower than China, and Mexico's proximity to the United States creates a lower cost-logistics scenario. A number of mold shops have established presence in the region, but still there is little movement among die shops. Additionally, Mexico still faces the challenge of building a skilled workforce and managing a talent gap within the manufacturing industry.

In Canada, the manufacturing industry, along with mold builders and die manufacturers, is profiting from a favorable exchange rate. On the other hand, mold builders and die manufacturers are hindered by the fact that most of the raw materials needed for manufacturing are purchased from the United States, and Canada exceeds the U.S. labor-cost rate.

Since recording double-digit growth in 2010, the Chinese economy has significantly slowed and the world's second-largest economy is expected to continue deteriorating in the near term. China's exports are slowing significantly, which indicates a decrease in the global economy leveraging the country as a low-cost resource. Additionally, the slowdown in vehicle sales is likely to impact the bottom line of automakers around the globe. That said, we are not seeing the same slow down for tooling. In fact, tooling exports are on the rise in 2016.

The Die and Mold Shop Landscape

A recent Harbour Results study indicates that capacity utilization is expected to be low throughout 2016, with capacity expected to peak at 80 percent for mold shops and 90 percent for die shops. Additionally, based on the recent Precision Metalforming Association (PMA) Stamping Benchmark study, shops with less than $5 million in revenue and more than $50 million in revenue are the best performers, with EBITs (Earnings Before Interest and Taxes) of 9 percent and 8 percent, respectively.

There is tremendous opportunity for die shops across the region to improve efficiency and increase profitability. Recently, Harbour Results, in conjunction with PMA, introduced the Strategic Assessment Program (SAP), designed to help members improve operational efficiency. Through this program, die-industry improvements will be tracked as well as trends around challenges and opportunities across all shops.

The tool-and-die industry is cyclical by nature, and to help level out the effects of business peaks and valleys, companies must develop strategic sales processes. A successful sales process has seven steps (Fig. 2):

1) Company strategy

2) Target markets

3) Sales planning

4) Demand planning

5) Pricing and quoting

6) Data analysis

7) Feedback

Today, very rarely do shops formally utilize all seven of these steps. A good spot to start is with data the company already collects. To develop a process, leadership must understand the current state of the business. For example, an analysis of a company's current request for quote (RFQ) hit-rate data across customers, jobs, type of work, etc., can provide insights that help establish a sound sales strategy.

During such analysis, a company can uncover what customers it wins the most business from and those from whom it rarely or never wins business. This helps determine if the shop's business is appropriately diversified among customers and industries. Once a company analyzes the RFQ hit-rate data, it can identify its own unique set of sales opportunities and challenges.

In addition, companies must gather and analyze data from the markets they supply. This market data can come from multiple locations and will assist in identifying future quote options and in predicting the quote and build timeline. For example, metalformers and fabricators serving the automotive industry can use launch forecasts from LMC Automotive or other market-data providers.

The data also can be used to develop ideal quote volumes. By understanding the RFQ hit rate and the average revenue per quote won, a die shop can identify the number of quotes per month or year needed to achieve its revenue goals. Also, by monitoring quote volumes, a business more accurately can predict future shop capacity and align operations to customer demand.

Finally, when looking at your company's sales process, it is important to secure customer feedback. Shops must talk to their customers. It might seem like an obvious part of the sales process, but all too frequently, companies do not take advantage of the opportunity to communicate with customers to exchange information, better understand their needs and ask for additional business. Utilizing the two pieces of hard data—RFQ hit rate and market data—along with direct interactions with the customer, enables companies to build out sales plans for target customers.

Establishing and implementing a sales process is a critical component in leveling out business highs and lows. However, it is important to not lose sight of the need to maintain operational efficiencies. To optimize profitability and avoid the trough, a shop must match demand (sales) with supply (operations). To do this, leadership must be committed to the process, invest in the resources needed for sales and operations, and utilize data to support strategic planning and decision-making. MF
Related Enterprise Zones: Tool & Die
---
Reader Comments
Posted by: Bernard on 9/30/2016 2:34:13 AM - URL: http://blockeddrivewaytowing.com
Thanks for shared
---
Visit Our Sponsors