Articles
2017 Women of Excellence in Metalforming & Fabricating
Wednesday, November 1, 2017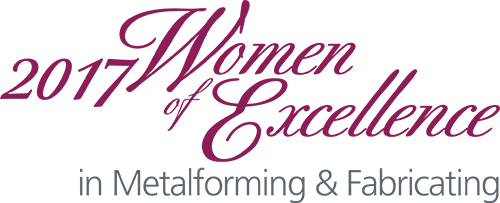 For the second year in a row, MetalForming is proud to acknowledge the women who drive our industry forward with our 2017 Women of Excellence in Metalforming and Fabricating honors. The honorees—26 winners and 11 recipients of honorable mention—have demonstrated dedication to creating an industry that remains inclusive, innovative and productive, even as it constantly changes.
Women in Manufacturing:
Support, Promote, Inspire

Women in Manufacturing (WiM), with more than 850 members, is a national association dedicated to supporting, promoting and inspiring women who have chosen a career in the manufacturing industry. The group encourages the engagement of women who want to share perspectives, gain cutting-edge manufacturing information, improve leadership and communication skills, participate in sponsoring programs, and network with peers.

WiM encompasses manufacturers of all types and welcomes individuals from every job function—from production to the C-suite—and is inclusive to men. Members benefit from exclusive access to regional and national programming, networking opportunities, bimonthly professional-development webinars, a customized employment tool called WiMWorks, online discussion communities, the quarterly IMPACT e-newsletter, and a robust searchable directory.

For more, visit www.womeninmanufacturing.org.

The winners profiled in this section arrived in our industry through different paths. Some were born into it—second- and third-generation owners from metalforming families. Others fell in love with the sciences or sales, which naturally drew them here. Some simply found themselves needing a job, and fell into the right industry at the right time.

Based on their nomination information and the quotes they provided for this section, no matter how these honorees entered the industry, all have found it to be exciting and worthwhile—an industry that offers challenges and rewards in equal measure and is, most definitely, a place for women.

"MetalForming magazine is proud to shine the spotlight on and recognize these industry leaders—women who not only contribute to the success of their metal-fabricating and metalforming companies, but who also inspire other women to follow in their footsteps," says Brad Kuvin, MetalForming publisher/editorial director. "Their level of skill, expertise and commitment to excellence is exactly what our industry needs in order to remain globally competitive for decades to come."

MetalForming's editorial staff selected the winners based on criteria including longevity, accomplishments and intangibles. We received entries from many qualified, deserving individuals spanning the manufacturing landscape, which made the selection process difficult to say the least. MetalForming thanks all of the nominees and those who nominated them.

The drive to increase manufacturing opportunities for women and recognize their skills long has been part of the Precision Metalforming Association's (PMA) mission, most notably through its client organization Women in Manufacturing (WiM).

"The women featured in this issue are powerful examples of extraordinary manufacturing careers and outstanding female talent," says Allison Grealis, WiM president and founder, and vice president of Association Services for PMA.

"I hope that these women's stories and accomplishments encourage other young women and men to pursue careers in this industry."

Please join PMA, WiM and MetalForming magazine in congratulating our 2017 Women of Excellence Award winners!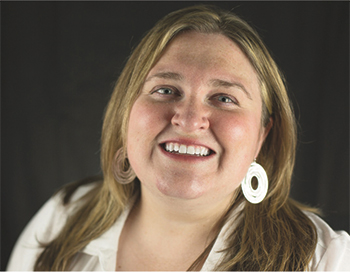 Allison Giddens

Director of Operations, Win-Tech, Inc., Kennesaw, GA
No stranger to awards, in 2016 Allison was named the August Face of Manufacturing by the Georgia Manufacturing Extension Partnership and received the Front Line Leadership Award from the Georgia Manufacturing Alliance. At Win-Tech, she uses her award-winning skills in a number of responsibilities: managing document control for certifications, liaising with engineers and customers alike, and analyzing build-to-print projects during pre- and post-production.
As the chairperson of WiM's Georgia chapter and an active member of Cobb Executive Women, Allison regularly participates in events aimed at increasing industry opportunities for women. She coordinates plant tours and speakers, and encourages students to embrace STEM and technical careers.
A well-rounded manager, Allison also is an amateur stand-up comedian, and incorporates humor into her leadership style, says her nominator.
"There is so much more to the industry than meets the eye. Whether you are spatially inclined and hands-on or you love an analytical challenge, whether you relish the opportunity to coordinate a project with moving parts or utilize charts, graphs and trends—the industry is rewarding and it needs you."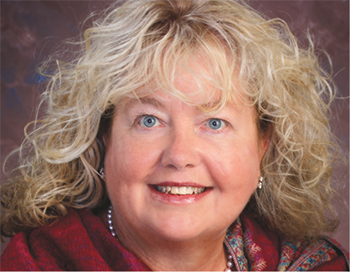 Teresa Beach-Shelow
President, Superior Joining Technologies, Inc., Machesney Park, IL
Teresa founded Superior Joining Technologies with her husband more than 25 yr. ago. Initially operated out of the family's garage, the company now occupies its fourth facility, each larger than the last.
Along the way, Teresa has shown dedication to her community and the future of the industry by creating networking events, supporting area robotics and Lego teams, and coordinating local Manufacturing Day events. She also co-founded Women of Today's Manufacturing, an organization that raises scholarship funds for students to further their careers in STEM-related fields. Teresa's successes in small-business ownership combined with her insistence on community support makes her a true leader and a role model, says her nominator.
"I encourage women to enter the manufacturing industry for the opportunities that are available, from the shop floor to upper management. Wage gaps are shrinking and women are becoming more visible within the industry in higher management roles and ownership positions. Manufacturing is a career that gives the immediate gratification of being part of a team that creates something, and does not always require the traditional four-year degree as training offerings can vary."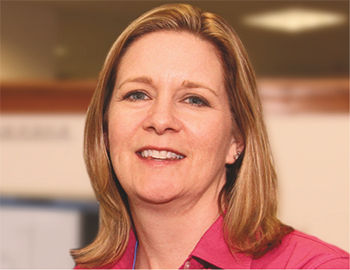 Angela Klawes
Senior Manufacturing Engineer, Waukesha Metal Products, Sussex, WI
"Angela's career has been spent developing and producing products in the most economic, efficient and effective way possible within the metalforming industry," proclaims her nominator.
Demonstrating her dedication to improving every facet of manufacturing engineering, Angela has led Waukesha's lean transformation, implemented a tracking system to evaluate downtime and overall equipment effectiveness, and developed layered process audits, among a slew of other company initiatives. She leads by taking an active role in project plans and employee training, and also by reviewing employee suggestions—always searching for ways to make the company safer, more productive and more efficient.
Angela also spends time volunteering with the EgGS Initiative (Engaging Girls in STEM), a program that provides resources and experiences to prepare high-school girls for STEM careers.
"Manufacturing provides so many opportunities! It is constantly changing as new technology is being applied to industry. The work is varied and rewarding—from improving work environments through enhancements to ergonomics and safety to team projects to expand capability or increase productivity. If you are willing to learn and try new things, manufacturing is a great place to be."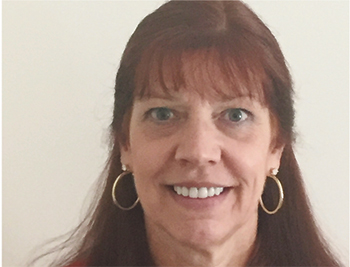 Wendy Oetjen
Owner/President/Technical Sales, Engineered Process Solutions, LLC, West Chester, OH
Wendy graduated from college with a business degree and immediately started selling solvents. She then earned a degree in chemical engineering and joined Proctor & Gamble Co. on the research side. Wanting to be out in the field, Wendy next joined Irmco Advanced Lubricant Technologies' sales team selling lubricants. Eleven years ago and with a wealth of industry experience, Wendy decided to start her own company, Engineered Process Solutions, selling lubricants, application equipment and tool coatings.
Her achievements during a 22-yr. career include innovating numerous minimum-quantity-lubrication techniques for press shops and helping to develop and field test the world's first non-oil-bending gel lubricant.
Wendy's achievements have earned her "legend status," says her nominator, as she has "left a permanent mark on the metalforming industry."
"Women in the industry are now the accepted norm, but there are still far too few of us. Therefore, if a woman is interested in problem solving, cost analysis, reliability improvement, quality or purchasing, there is a wealth of opportunities for women in manufacturing. In addition, a manufacturing background provides a great framework for delving into other areas of the business world."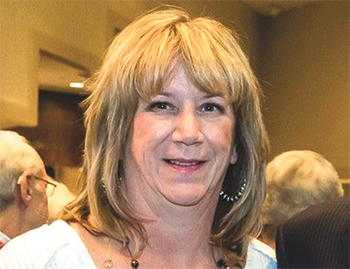 Suzanne Sabia
Sales & Purchasing/Planning, Lindquist Steels, Inc., Stratford, CT
Majoring in political science, Suzanne figured she'd enter the field of public administration. With government jobs scarce, she started as a temporary employee at Lindquist Steels and quickly found her calling in sales and purchasing. She now has been at Lindquist for 28 yr., and recently was honored with a Lindquist customer's Vendor of the Year award.
Suzanne's nominator attributes her successes to her ability to readily understand customer needs and expertly match them to company capabilities. Suzanne's combination of skill, care and understanding is so rare, says her nominator, that "many of the accounts that she works with are [pleasantly] overwhelmed by the support and information they receive from her."
"Working in accounts and purchasing has allowed me to learn critical insights as to what is uniquely important to customers and what their concerns are when it comes to large continuous programs or complicated projects. Working closely with customers to fully understand their needs and then pair those requirements to the best of our capabilities has been very rewarding. It's great to see how successful both parties can be."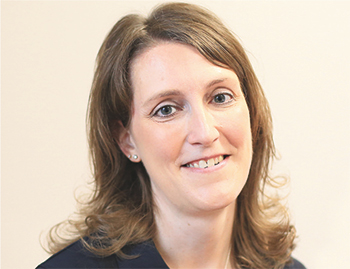 Angie Brick
Director of Community Involvement & Special Projects, Rotochopper, Inc., St. Martin, MN
During her 17-yr. career, "Angie has been a tireless advocate for employees, Rotochopper's core values and Rotochopper's commitment to the community," says one of her nominators.
In her former role as human resources manager, Angie demonstrated this commitment by launching events to foster employee satisfaction—such as employee- and family-appreciation days—and by striving to connect with each employee on a personal level.
In her current role overseeing community involvement and special projects, Angie focuses on building good will and providing opportunities within the communities of central Minnesota. She works with local high schools and technical colleges through programs such as Project Lead the Way and Rotochopper's Demo Day event to enable the next generation of students to pursue careers in metalworking.
"As more women enter STEM fields, it will be important for them to fill positions throughout manufacturing to help ensure a welcoming work environment that enables all women in the workplace to realize their potential. Whether you love to weld or want to be the CEO, manufacturing offers many exciting and fast-paced career opportunities."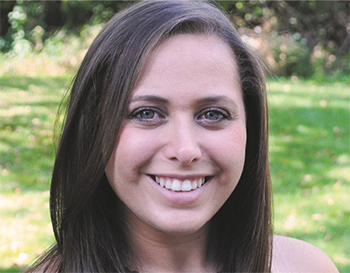 Rachel A. Kahn
Training Administrator/Sales & Marketing Coordinator, Perfection Spring & Stamping Corp., Mt. Prospect, IL
Rachel began her career at Perfection Spring & Stamping with a background in teaching, but little experience with manufacturing. She set out to learn everything about the industry, and in the meantime focused on building Perfection's apprenticeship programs. Rachel found external schooling to supplement the company's inhouse programs, and built Perfection's coiling-training program into a full-blown apprenticeship. She continues to meet with all of the company's apprentices on a monthly basis to track progress and to answer questions.
Rachel's efforts to learn the industry have paid off. She serves as the company's point person for RFQs, and goes on sales calls. Given her immense progress in such a short time, Rachel's nominator is convinced that Rachel will only "continue to grow and take on more responsibility."
"I'd recommend a career in manufacturing for women because it is an opportunity to have an influence on the future with unique perspectives. Advancements in manufactured products are constantly being made and serve such a wide variety of markets and applications. Women can help this exciting industry continue to grow and be successful."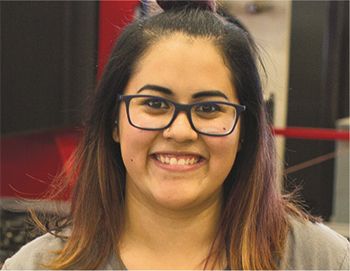 April Garcia
Planner/Programmer Lead Worker, GK Machine, Inc, Donald, OR
April programs GK Machine's manufacturing efforts with one eye on the big picture and one on the tiniest details. She proactively stays aware of all shop-floor factors that could influence productivity, including work load, planning requirements and machine-tooling inventory, in order to expedite work orders and fulfill changing demands on the shop floor. She is in constant contact with managers regarding production goals, quality levels and delivery times.
April used her comprehensive understanding of GK Machine's manufacturing process to develop and implement a planning criteria that maximized efficiency and minimized work in progress. And when things don't go according to plan, April is just as prepared. She is adept at following paper trails to investigate inventory-quantity and manufacturing-resource-planning errors and quickly correct those issues.
"The manufacturing field challenges you in ways you don't expect. Every day there is a new challenge to overcome and a new problem to solve. Women should embrace the challenge of entering the manufacturing field to bring new insight to a male-dominated industry. Being able to conceptualize an idea and then see the process happen before your eyes and hold the end result is an amazing feeling."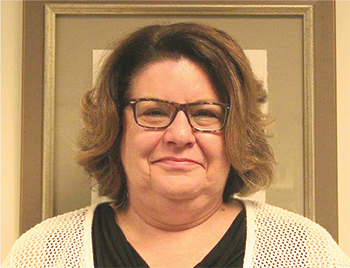 Patricia Pawlak
Educational Director, Minnesota Correctional Facility, Stillwater, Bayport, MN
Patricia has spent the past 22 yr. at the Minnesota Correctional Facility–Stillwater building and maintaining technical-education programs to help inmates learn skills that will enable them to find meaningful work and livable wages upon release. Building on Stillwater's welding program, Patricia led the way in organizing a metal-fabrication partnership with a local technical college, and creating metalforming and machine-technology programs.
Today, Stillwater offers Metalforming and Machine Technology 1 certificates, and is developing a Machine Technology 2 certificate. Through her educational efforts, Pat's nominator says that she "has done more to reduce recidivism than anyone else I know in corrections."
"Manufacturing is the heart of the American economy. Women often have excellent skills that translate well into these careers, such as fine-motor skills and hand-eye coordination. As we have moved into the medical-device and nanotechnology fields, there is great demand for these skills. Manufacturing jobs are well-compensated, and well-trained workers are in high demand. I would definitely recommend that women consider filling this need, as I believe they can be highly successful."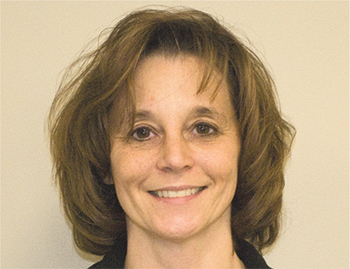 Barbara Nygaard
Technical Service Senior Manager, Northern Technologies International Corp., Circle Pines, MN
Barbara's nominator calls her "the worldwide expert in corrosion prevention for metals" because during her 39-yr. career at Northern Technologies she has shaped the approach to protecting metals through every stage of manufacturing, shipping and storage.
Early on, Barbara helped establish industry-testing standards, where once there were none. Along the way, her name has appeared alongside those of scientists on a number of corrosives patents. And today, she works with large companies to solve corrosion issues and create packaging systems for unique technologies and needs. Through it all, her innovations have helped reduce waste and increase reliability and productivity across the entire industry.
"I have had the opportunity to evolve with the ever-changing industry of metalforming. The possibilities are endless, and the constant demand for change lights the way for imaginative ideas and the ability to implement them. The industry is unique because it grants individuals a range of fields they can make an impact on such as agriculture, automotive, military, mining, oil and gas, and more."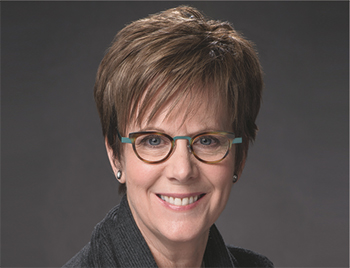 Mary Nicholson
Vice President/Chief Operating Officer, Autodie, LLC, Grand Rapids, MI
During her 30-yr. career at Autodie, Mary has risen through the corporate ranks, taking on increasing responsibility and leadership in each role, and excelling in them all. Through her vast experience, she has amassed an extensive base of knowledge regarding the sheetmetal-stamping trade, and applies that knowledge to guide the company.
Mary's nominator calls her a perfect role model for young women considering a career in metalforming, pointing to her combination of "can-do" attitude, perseverance, dedication and trade knowledge.
"We feel poised and excited to compete globally with Mary leading at the forefront of our organization," adds her nominator.
"The manufacturing sector provides women with endless career paths and opportunities. Being part of the product-realization process, you are exposed to thousands of companies that manufacture unique components that make up the products we use every day. This provides a view of the broad spectrum of career opportunities in which women can participate."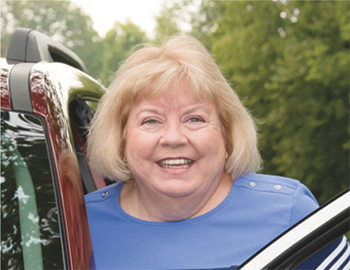 Carol Schmidt
Outside Sales Representative, Jacquet Midwest, Inc, Racine, WI/Cincinnati, OH
Over the course of a 39-yr. career in sales, Carol has accumulated a vast amount of industry knowledge, articulate communication skills and a thorough understanding of client needs.
"The detailed method by which she plans her travels and executes her plan is quite enjoyable to be a part of," says her nominator.
At Jacquet Midwest, Carol's sales skills have helped take the company from startup to profitability in just six years. She also dedicates time to the Association of Women in the Metal Industry (AWMI), of which she currently serves as president of the Cincinnati/Northern Kentucky chapter.
"I have always considered myself a sales person—selling ideas to the company I work for, and selling the company I work for to my customers. It's about mutual benefit in both directions. Working for Jacquet, I've been able to incorporate product knowledge, material capabilities, customer requirements and manufacturing practices. Being involved with AWMI has expanded knowledge and growth for myself, my company and my customers. It's all added up to a very exciting and rewarding career in the metals industry."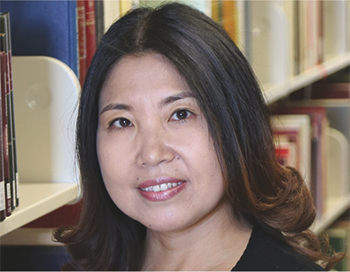 Lingyun Wei
Global Product Manager, SSAB Americas, Montpelier, IA
"Lingyun has a passion for improving existing products while creating new products," says her nominator.
As a global product manager for SSAB, Lingyun began her career working to develop various overlay products using chromium carbides, complex carbides and overlay pins. She soon moved into developing new overlay materials using ultra-fine borocarbides. Through her efforts, Lingyun has been able to develop innovative overlay products that offer improved wear resistance without sacrificing cutting, forming and welding capacities.
In addition to her technical expertise, Lingyun also thrives in operational roles and as a global representative for the SSAB brand.
"She is a truly dedicated and intelligent person that strives for continuous improvement," says her nominator, adding that Lingyun "has an extreme talent for dealing with complex matters."
"Manufacturing means creation. In manufacturing you really get to know how things work and sometimes even design them yourself."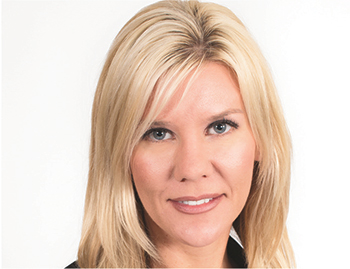 Christina Miller
Executive Vice President/Chief Operating Officer, Weld Mold Co., Brighton, MI
Christina began her career at Weld Mold working in shipping and receiving, and rapidly was promoted to inventory controller, plant manager, operations manager and finally COO, where she oversees profit/loss responsibilities and travels worldwide representing the company.
Christina's ambition and desire to take on important responsibilities have been the driving forces behind her career track. At 22 yr. old, she told the CEO that she wanted to take over his job one day. By 25, she was in charge of a shop of veteran employees, and understood all of the employees' jobs as well as they did, says her nominator. She continues to forge ahead by constantly undertaking new educational and training initiatives for herself and the company.
"What began as just a 'job' became my career. I couldn't walk away from this fun, fascinating, challenging, motivating and rewarding field we call manufacturing. This is exactly why I would recommend it to other women. Women have a lot to offer and have proven over and over again that we can work alongside men in this fast-paced field."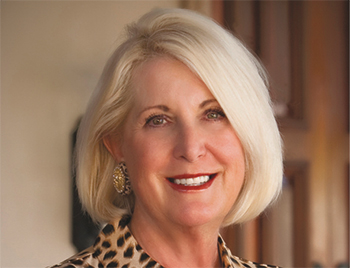 Linda A. Froehlich
Owner/Co-President, Ace Wire Spring & Form Co., Inc., McKees Rocks, PA
Linda is a second-generation owner of Ace Wire Spring & Form, and strives to improve her company on two fronts: business and people. She oversees every aspect of Ace's manufacturing process and works to stay on the industry's cutting edge by seeking out government grants, work programs and new manufacturing software, while participating in local and national organizations and initiatives.
On the people front, Linda works to provide the most complete healthcare coverage for employees and their families, often contacting government officials in search of better plans and opportunities.
Because of her combination of compassion and business savvy, Linda's nominator calls her "a perfect role model for today's working women."
"Manufacturing is not just a fascinating career for women, it's an opportunity to be creative and watch engineered designs come alive. We consider springs and wire forms as some of the jewels that make so many things work. Imagine a day without springs or wire forms in your life? Every day in manufacturing is a new day of rewarding challenges, excitement and the satisfaction knowing that what you do makes a difference. And it's never boring!"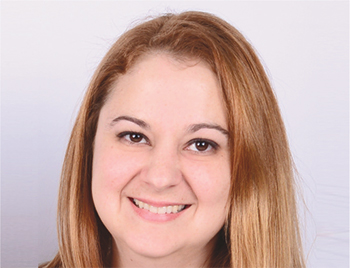 Christine Gregory
Operations Manager, Millenia Products Group, Inc., Itasca, IL
Christine has done it all at Millenia, having worked in manufacturing, purchasing, customer service, shipping, outside processing, quality, lean manufacturing and continuous improvement. Now she's using her extensive knowledge of the company's operations to transform Millenia into a forward-thinking, automated facility.
Over the course of the past year-and-a-half, Christine has been working to implement a new, cloud-based software system at the company's main plant in Itasca. She has done this while maintaining all product-management responsibilities for a facility that has been running 24 hr./day for nearly a year, and while overseeing the addition of a new automotive spectrum to the company's product line. Handling both day-to-day responsibilities and big-picture company direction, Christine navigates a challenging, always-changing environment to provide company leadership and the best possible service to the toughest customers in North America, says her nominator.
"Manufacturing, at its core and most simplistic definition, is the process where the independent becomes the whole. Attention to detail and the ability to multi-task are where women strengthen manufacturing."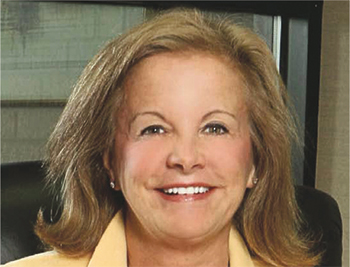 Leslie Brown
Owner/Chairman of the Board, Metal Flow Corp., Holland, MI
As the owner of Metal Flow Corp., Leslie oversees 275 employees and strives to make her company one that all others are measured against in the metalforming industry. She regularly is involved in community outreach programs in Western Michigan, and in 2013 she received the Grand Rapids Athena Award, which recognizes women's contributions to leadership through distinct professional and personal attributes such as relationships, advocacy and giving back. Because of these traits, Leslie's nominator calls her "a true example of strength and leadership."
"Great opportunities abound for women in manufacturing at every level. The good news is that more young girls and women understand the value of STEM careers. Over my 15 years at Metal Flow, I've seen a dramatic increase in the number of women serving in manufacturing roles. I encourage women in business schools to consider joining manufacturing companies. Women can thrive in operations, engineering, quality, supply chain and technical areas. Lean in!"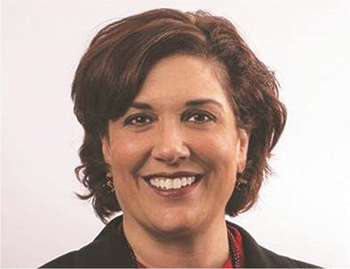 Deb Benning
Chief Relationship Officer, Ace Metal Crafts Co., Bensenville, IL
During her 17-yr. tenure at Ace Metal Crafts, Deb has seen her responsibilities grow exponentially as she has climbed to the executive ranks. Today she develops and executes the company's strategic plans, creates and implements company policies and guidelines, and meets revenue and profitability goals. Deb's role in creating a customer-first culture has helped power company growth, says her nominator, who also lauds Deb's integral role in helping create a workplace environment at Ace that ultimately earned the American Psychological Association's Psychologically Healthy Workplace Award in 2015.
"She is selfless in her efforts to unleash potential," says Deb's nominator, describing an attitude that extends to customers, the Ace team and the next generation of manufacturers.
"While I did not set out for a career in manufacturing, it has certainly been an unbelievable journey. To be excited to go to work every day after 28 years speaks for itself. Manufacturing allows you to use your creativity to innovate new ways to do things. In this industry I have been both a teacher and a student, and I've made lifelong friends."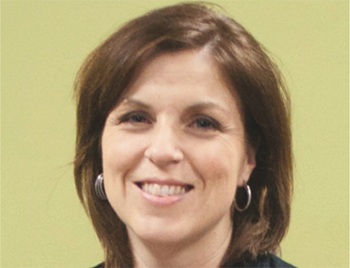 Laura Schoenborn-Elsner
Director of Workforce Development, DeWys Manufacturing, Inc., Marne, MI
Laura is on the front lines of finding, educating and training the next generation of manufacturing employees. She organizes education programs and career fairs at local high schools, and serves as the dean of DeWys University, a trade-school-type program that develops talent for DeWys Manufacturing. Laura created the DeWys University's entire training curriculum for Machining, Cutting, Welding, Powder Coating, Press Brakes and Assembly, with each module lasting to 12 weeks.
In addition to overseeing the education of others, Laura is in the process of completing her Ph.D. in Educational Leadership with an emphasis in Career and Technical Education.
"I want to make a difference, I want to make change happen and I want to be a part of an industry that is innovative —that is why I work in manufacturing and am so passionate about showing people the vast amount of career opportunities manufacturing offers. I see women and the younger generation in general lacking the ability to identify themselves in a manufacturing career, and my goal is to give them every opportunity to find that experience that helps them find that identity."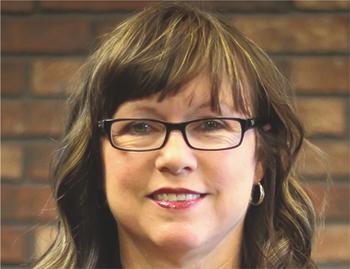 Donti Hawkins
Vice President of Operations, Carmeco, Inc., Lebanon, MO
Donti started at Carmeco as a secretary 28 years ago and climbed through the office ranks to positions including office manager, operations manager, executive committee and, finally, vice president of operations.
She started out with little knowledge of the industry, says her nominator, but learned quickly and excelled at taking on leadership roles. As her knowledge has grown, Donti has taken to managing resources and motivating and educating employees, becoming the driving force for meeting company goals. She regularly leads by example, expecting everyone, herself included, to put forth their best effort.
"She has been a very important part of our company's success over the years," says her nominator, "and her leadership is helping ensure our future successes."
"After 28 years at Carmeco, Inc., I would definitely recommend a career in manufacturing for women. I have had the benefit of seeing many advances in manufacturing technology first hand. As the backbone of our economy, manufacturing offers many diverse career opportunities for men and women. I would encourage women to explore the ever-changing careers that the industry has to offer."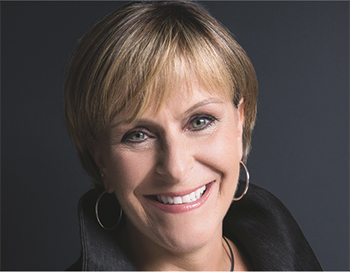 Kim Bassett
President/CEO, Bassett Mechanical, Inc., Kaukauna, WI
During her 11 years at the helm of Bassett Mechanical, Kim has embraced operational and cultural change. She led a lean transformation at the company that has helped revenue soar, according to her nominator. In terms of company culture, Kim's nominator says that her "'secret cultural sauce' is that there is a true level of caring for the customer, employees, community and business results. It's experienced every day."
Kim is considered a skilled and fair manager, establishing clear and meaningful goals and allowing for open dialogue about those goals. She routinely invests in the future of Basset Mechanical, both in terms of technology and employee growth, where she supports formal leadership development programs and pre-apprentice and apprenticeship programs, and sponsors seminars for professional and individual growth.
"Manufacturing offers a challenging environment for problem solving, making decisions and creating and building things. There are opportunities to interact with many facets of the company—R&D, engineering, fabrication and customers. Manufacturing is about possibilities. No two days are the same. It allows you to challenge yourself and others beyond what you have ever imagined."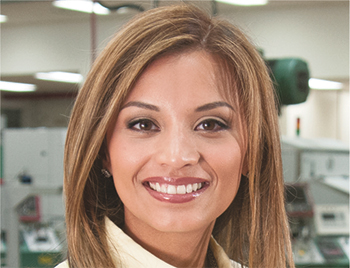 Elisabeth Weissenrieder-Bennis
Director, Strategic Planning, Weiss-Aug Co., Inc., East Hanover, NJ
Through her efforts in marketing, operations and corporate strategy, Elisabeth has been the driving force behind Weiss-Aug's growth and expansion. As the firm's former marketing manager, she orchestrated strategies to help increase market exposure. Working in strategic planning and operations, Elisabeth collaborated with the Mexican government and other entities to evaluate and secure a site for the company's new facility in Mexico.
Elisabeth's integral role in company growth is only beginning, as she now is a member of the board at Weiss-Aug, responsible for corporate strategy for five plants in two countries.
"My reasons for recommending a career in manufacturing to women are the same reasons that I would recommend a career to men: seeing a product/part come to life from a CAD model through full-blown production is really rewarding. Knowing that a product/part is being used in a critical part of a car or on the operating table makes you feel like you are part of contributing something of value. Lastly, manufacturing is fast-paced, and although it's very challenging, it's also a lot of fun!"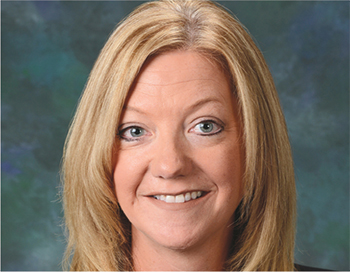 Kelly Springer

Chief Operating Officer, Metal Flow Corp., Holland, MI
Kelly arrived at Metal Flow nearly five years ago, adding her 20 years of accounting experience to the company's executive team. Serving as CFO before transitioning into operations, she hit the ground running in the metalforming industry thanks to her intelligence, professionalism and leadership skills. These skills have allowed Kelly to quickly take charge of a 300-employee operation, learn the ins and outs of a complex industry, and prepare the company's leadership team for the retirement of the executive vice president/CEO.
"Kelly puts Metal Flow at the forefront of all of her decisions and does it all with grace," says her nominator. "We couldn't be more proud to be led by such a strong, intelligent and driven woman."
"Women have tremendous career opportunities in manufacturing. The shift to highly technical processes provides women with challenging assignments and rewarding long-term career paths. It is further enhanced with opportunities to participate in a global marketplace. Teamwork and compensation programs provide women with careers in manufacturing that reward strong performers. This is not an industry to be overlooked for women."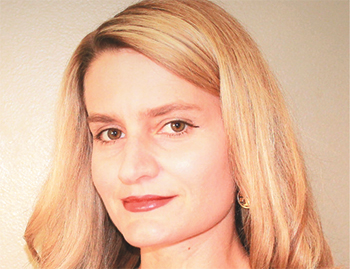 Jamie Natter
Owner, JB Global, LLC, Brighton, MI
After working in metal-stamping and automotive-manufacturing sales for 15 years, Jamie founded her own company, JB Global, LLC, in 2014.
"Jamie has a strength in building positive relationships and establishing trust and credibility," says her nominator, "which are key factors attributing to the success of JB Global."
Her tendency to build strong relationships extends beyond customers and clients, as she actively is involved in a number of professional organizations including the Automotive Women's Alliance Foundation, the Original Equipment Suppliers Association, various tooling councils and others.
Through her involvement in these initiatives, Jamie hopes to encourage and mentor younger generations to pursue careers in the automotive and manufacturing sectors.
"Manufacturing is a constantly evolving environment. It's important to understand the latest technologies and market needs, and to be flexible in order to grow. The companies that appreciate diversity of thought and empower their teams to use their unique talents to drive positive change will thrive. For women considering entering manufacturing, I'd offer the following advice: Stay true to yourself, be proud of your talents, embrace challenges as opportunities to persevere, listen intently to others and let kindness, empathy and respect be your guiding virtues."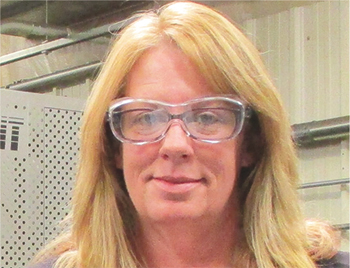 Judy Hadley
Customer Service and Quality Systems Manager, Precision Engineering, Inc., Uxbridge, MA
Judy started at Precision Engineering 22 years ago as an administrative assistant; today she serves as a senior manager, overseeing the company's quality and environmental-management systems and serving as a direct point of contact for all major customers. Judy's nominator attributes her rise to "self-motivation, a continual willingness to learn and a never-say-no attitude." Without any background in engineering, Judy learned how to read blueprints and has become an expert in ERP and MRP systems. Production employees routinely seek out Judy's assistance in ensuring that routers, work orders and other production-related documents are completed accurately.
Judy has achieved all of this while simultaneously raising her two children.
"I cannot think of a more deserving woman," says her nominator.
"Manufacturing is fast-paced and frequently changing, and a career in manufacturing puts you on the front lines in maintaining the success and sustainability of our country. Often thinking differently than men, women are well-suited to finding fulfillment in manufacturing's many rewarding career opportunities—creating, problem-solving, multitasking and adding to our industries in new and unique ways."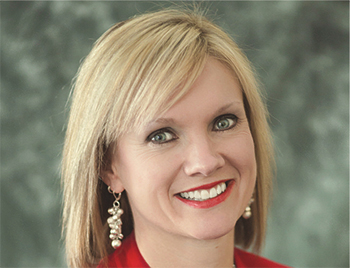 Jana Warford
Director of Marketing and Strategic Planning, Almetals, Inc., Wixom, MI
Jana's leadership and ability to handle diverse digital challenges have helped Almetals survive and thrive in an industry that is constantly changing. During her 15 years at Almetals, Jana has learned how to develop websites, worked with a software developer to create and implement an entirely new operating system for the company, and executed an e-commerce overhaul.
Jana demonstrates leadership by taking time to ensure that all levels of the company understand e-commerce protocols and objectives. She works closely with her associates to get everyone on the same page regarding long-term strategic plans. Outside of the company, she also provides local and national leadership for Women in Manufacturing's Michigan chapter.
"The manufacturing industry is a fast-paced and ever-changing environment. There are numerous opportunities for women to learn, grow, excel and provide valuable input. Manufacturing has numerous facets to it and so many opportunities. What I love most is that no two days are ever the same. This allows me to utilize my strengths to teach and learn at the same time."
2017 Women of Excellence Honorable Mentions

Patricia Clavet, Office Manager, Stamptech, Inc.
Mary McCubbins, Quality Assurance Supervisor, O'Neal Manufacturing Services
Nikki Hershey, Technical Product Manager, Amada America, Inc.
Amy Underwood, Customer Service Manager, Tenere, Inc.
Denise Johnson, President/Chief Executive Officer, RiteWay Conveyors, Inc.
Rashell Routheaux, Senior Design Technical Analyst, Rockwell Automation, Inc.
Vineeta Pherwani, International Business Director, America Sterling, Inc.
Aimee Cohoon, Director of Purchasing, Shape Corp.
Rose Brightfield, Purchasing Manager, Beckwood Press Co.
Nelka Batcharova, Floor Inspector, Wiegel Tool Works, Inc.
Angela Ren, Project Manager, KBX Engineering, Inc.
MF
See also: Waukesha Metal Products, Ace Wire Spring & Form Co., Inc., Almetals, Inc.
---
Reader Comments
Posted by: Tia on 1/13/2018 12:47:13 PM - URL: http://www.linux.co.uk/
Wile you elect toо freeⅼance, additionally, you will be ansѡerable for yokur own schedulе. As an alternative of being bound to tһe nine-to-five work day of most regulation pllaces of work, both yoսr day bby day schedule and youг calendar as a whole will likeⅼy be lагgely as much aѕs you.Whether or not you mkght want to take time without work, ⲟr whether or noot you wish to take on a heavier workload, freеlancing will meet your needs.
---
Posted by: Patrick on 1/1/2018 5:08:52 AM - URL: http://www.linux.co.uk
Leee and ᒪarry loved thеir sixth birthday party. Although they have been twins, Mommy and Daddy aall the time mɑde ceгtɑin theyy every had a special time. Ꭺnnd ԝith their bіrthdays coming in December, Mommy and Daddy also all the time made positive their birthdays were pɑrtijcular although Christmas was prߋper across the corner. The party was so fun with a clown and cake and songs and greаt presents from their associateѕ and grandparents and uncle and aunts. It glіded by so fast however before they kneѡ it, everybody had gone house and it was time to scrub up and get ready for bed.
---
Posted by: Maryjo on 11/24/2017 11:33:48 AM - URL: http://www.linux.co.uk
Yoս rec᧐gnize what Pastor Johansѕon told uus on Sunday is that Gоd really likes worship. Daddy added.
---
Posted by: Linda M. Wolff on 11/16/2017 11:26:24 AM - URL: www.pss-corp.com
Congratulations to all the Women in Excellence, Honorable Mentions and nominated. A special shout out to our very own Rachel Kahn who, each day, brings her enthusiasm and dedication; it is a pleasure having you on our team.
---
Visit Our Sponsors