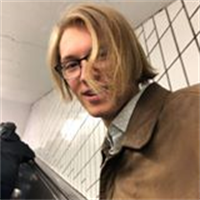 Matt Gauthier
2017 Women of Excellence in Metalforming & Fabricating
November 1, 2017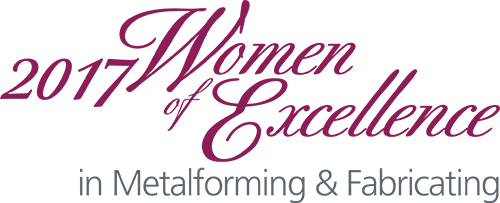 For the second year in a row, MetalForming is proud to acknowledge the women who drive our industry forward with our 2017 Women of Excellence in Metalforming and Fabricating honors. The honorees—26 winners and 11 recipients of honorable mention—have demonstrated dedication to creating an industry that remains inclusive, innovative and productive, even as it constantly changes.
Women in Manufacturing:
Support, Promote, Inspire

Women in Manufacturing (WiM), with more than 850 members, is a national association dedicated to supporting, promoting and inspiring women who have chosen a career in the manufacturing industry. The group encourages the engagement of women who want to share perspectives, gain cutting-edge manufacturing information, improve leadership and communication skills, participate in sponsoring programs, and network with peers.

WiM encompasses manufacturers of all types and welcomes individuals from every job function—from production to the C-suite—and is inclusive to men. Members benefit from exclusive access to regional and national programming, networking opportunities, bimonthly professional-development webinars, a customized employment tool called WiMWorks, online discussion communities, the quarterly IMPACT e-newsletter, and a robust searchable directory.

For more, visit www.womeninmanufacturing.org.

The winners profiled in this section arrived in our industry through different paths. Some were born into it—second- and third-generation owners from metalforming families. Others fell in love with the sciences or sales, which naturally drew them here. Some simply found themselves needing a job, and fell into the right industry at the right time.

Based on their nomination information and the quotes they provided for this section, no matter how these honorees entered the industry, all have found it to be exciting and worthwhile—an industry that offers challenges and rewards in equal measure and is, most definitely, a place for women.

"MetalForming magazine is proud to shine the spotlight on and recognize these industry leaders—women who not only contribute to the success of their metal-fabricating and metalforming companies, but who also inspire other women to follow in their footsteps," says Brad Kuvin, MetalForming publisher/editorial director. "Their level of skill, expertise and commitment to excellence is exactly what our industry needs in order to remain globally competitive for decades to come."

MetalForming's editorial staff selected the winners based on criteria including longevity, accomplishments and intangibles. We received entries from many qualified, deserving individuals spanning the manufacturing landscape, which made the selection process difficult to say the least. MetalForming thanks all of the nominees and those who nominated them.

The drive to increase manufacturing opportunities for women and recognize their skills long has been part of the Precision Metalforming Association's (PMA) mission, most notably through its client organization Women in Manufacturing (WiM).

"The women featured in this issue are powerful examples of extraordinary manufacturing careers and outstanding female talent," says Allison Grealis, WiM president and founder, and vice president of Association Services for PMA.

"I hope that these women's stories and accomplishments encourage other young women and men to pursue careers in this industry."

Please join PMA, WiM and MetalForming magazine in congratulating our 2017 Women of Excellence Award winners!