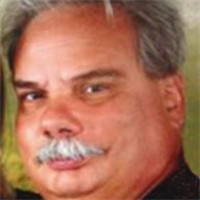 Ted Sberna
Use of Alternative Methods to Control Hazardous Energy—In Lieu of Lockout of Press-Related Equipment
December 28, 2021
The review and analysis for applications of alternative methods for the control of hazardous energy in lieu of lockout for press-related equipment should start with an understanding of several ANSI machine safety-standard documents. First and foremost: ANSI/ASSP Z244.1-2016 R2020, The Control of Hazardous Energy–Lockout, Tagout and Alternative Methods. In addition to Z244.1, we'll discuss other ANSI B11 documents here.
Z244.1 provides the following guidance to justify the use of alternative methods, requirements detailed in various clauses of the document:
A practicability/justification analysis

A risk assessment

Other applicable evaluations as detailed in clauses in the standard.
This detailed documentation, along with the documentation created by following additional guidance of ANSI B11.0, B11.26, B11.19, B11.1 (or B11.2), B11.20, and others for specific equipment, provides the end-user a defendable position for the use of alternative methods for performing tasks in their stamping-related applications.
OSHA Alternative Method Overview
OSHA past interpretation recognizes that properly designed safety-control circuits can provide effective protection for control of hazardous energy when using alternative methods for tasks. Previously accepted methodology is a safety-control circuit that meets the design requirements of the ANSI term "control-reliable" safety circuit.
Properly designed safety-control circuits meet the requirements of a "control-reliable" circuit per ANSI B11.26. Control reliable is a minimum of a category 3 circuit architecture, an architecture or design where "no single failure will cause the loss of the safety function." In addition, aspects of category 4 circuits regarding monitoring are an essential part of the design as well, as discussions pertaining to the requirements to achieve effective control with category 3 continue to occur, given the ability to have undetected failures that can lead to the loss of safety function.
Risk-Assessment Process