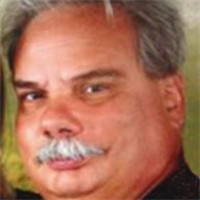 Ted Sberna
ANSI B11.20: Applications for Press Slide/Die Areas
September 3, 2021
ANSI B11.20-2017, "Safety Requirements for the Integration of Machinery into a System," as detailed by the B11 standards organization, specifies the safety requirements for the design, construction, setup, operation and maintenance (including installation, dismantling and transport) of integrated manufacturing systems. This standard does not cover safety aspects of individual machines and equipment that may be covered by other standards specific to those machines and equipment (B11 "base" standard), transfer machines or transfer lines, or continuous-flow processes.
The B11.20 standard is somewhat of a well-kept secret within the stamping industry as it seems that only a few organizations recognize its importance as it pertains to the overall risk-assessment process for new and existing equipment. The revised publication (in 2017; the first revision of this document was released in 1991) resulted from an extensive overhaul of the previously published document and is an essential standard for all metal formers to obtain and use in their safety-planning activities.
Significant Changes to the Standard
Some of the changes to the standard, as typical in any update of an ANSI standard, relate to updated terminology designed to be more in line with global standards. One example that end-users should be familiar with: "Safeguarding" now is referred to as "risk-reduction measures/engineering controls." Also, the term "awareness devices" has been replaced by "awareness means."
Other changes are more significant, including the addition of new zone classifications and topics such as special modes. In addition, spans of control for safety-related control devices have more-detailed information than previous documents, including requirements for the minimum level of safety performance for a device.
This article reviews the use of ANSI B11.20 as it pertains to automated press cells, as they are integrated manufacturing systems (IMSs), and explores the concept of shared space and layout analysis, which metal formers can use to help determine zones and define spans of control for safety-related control devices.