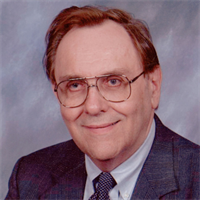 Stuart Keeler
Sheetmetal Properties— n, m, FLD and r—New or Old?
July 1, 2011
Metal producers and suppliers—especially those that provide steels—as well as many leading-edge metalforming companies are familiar with the properties n, m, FLD and r. Many call them new properties because they've learned about them within the last few years. Others consider them old properties, in use for decades.
In truth, these four properties are old—very old. The n-value, about 70 years old, is the work-hardening exponent that describes the rate of work hardening as a workpiece deforms. Jevon, in his 1940 book The Metallurgy of Deep Drawing and Pressing, detailed the importance of knowing the rate of work hardening as a function of strain. A high n-value is the major contributor to increased stretchability. Without work hardening, a majority of products today could not be made in their current form.
The strain-rate hardening exponent (m-value) represents the change in yield strength as forming speed (or crash velocity) increases. A positive m-value increases the strength of high-deformation areas and reduces strain localization in a high-stress area. A negative m-value decreases the strength for the same deformation and increases strain localization. Jevon also discussed the concept of strain-rate hardening; a positive m-value proves beneficial for increased stretchability.
The FLD (forming limit diagram) is a more complex material property. Introduced as a press-shop analysis tool 40 years ago, the FLD defines the maximum allowable stretch for different combinations of deformation. Strains at different locations in the stamping can be measured by circle grids and then plotted on the FLD to determine deformation severity and the safety margin relative to failure. Tracking strains on the FLD allows troubleshooters to immediately assess the value of any changes made to the forming-system inputs—die components, lubricant, etc.
The r-value (anisotropy ratio), first published in 1959, is important in cup drawing. The mean-r measures the resistance to deformation in the thickness direction. Greater thinning resistance translates into deeper single-draw cups. Delta-r correlates to the amount and direction of earing in a deep-drawn cup. For steel, r-value is important only for cold-rolled, low-strength alloys.