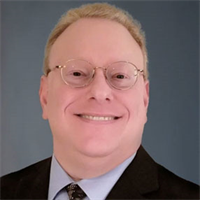 Daniel Schaeffler
Introduction to Strain Analysis: The Forming Limit Curve
March 26, 2019
Using strain analysis, you can test the degree of stamping-process robustness as it relates to the sheet properties of the incoming blank used to form the part in question. The March 2019 Science of Forming column (viewable at www.metalformingmagazine.com) discussed measuring strains. Here, we begin to lay the groundwork on how to interpret the measured strains.
In sheet metal stampings, failure occurs before fracture, before the stamping no longer can hold water. Failure in stamped parts is associated with the formation of a neck or smile, since this represents the region where strains increase locally and the remaining sheet metal does not continue to deform in concert with the punch face.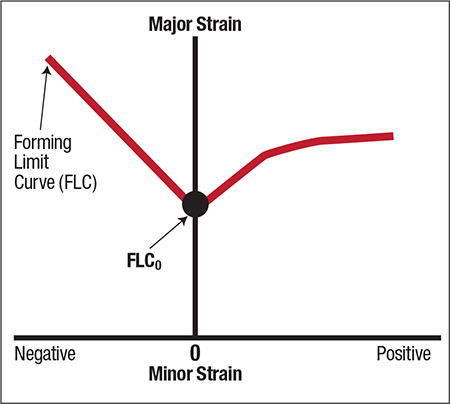 Representative forming limit curve for mild and conventional high-strength steel.
Every sheet metal product has a limit to which it can be deformed before it splits. If your stamped part takes the shape of a dog bone, then you might be able to use uniform elongation, determined in a tensile test, to represent your maximum allowable design strain. Chances are, however, that your part is more complex.
The maximum major strain as well as the associated minor strain at each location defines the maximum amount that sheet metal can be deformed before necking. In experiments conducted since the late 1960s, different shapes encompassing a range of minor strain conditions were deformed to just before and just beyond failure. Researchers, including Dr. Stuart Keeler (founding author of this column), measured the strains on these parts and plotted them on a graph of major strain versus minor strain, creating the forming limit curve (FLC). The FLC represents the boundary between neck-free and necked conditions, as the image shows.