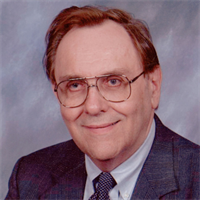 Stuart Keeler
Formability Rules from Mother Nature
December 1, 2013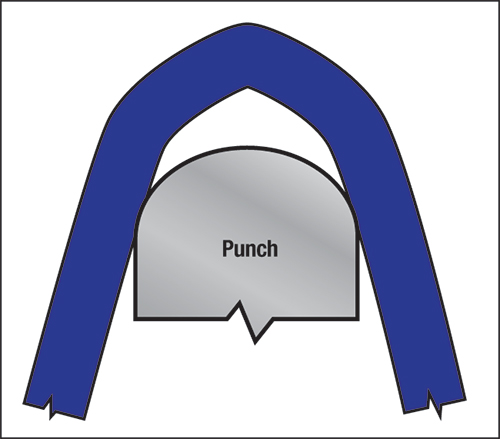 Fig. 1—The bending operation will take the forming mode with the least energy consumption—a bend radius smaller than the punch radius.

Die-design handbooks, material textbooks, seminars, home-study courses, magazine articles and columns and a myriad of other sources, written by press-shop experts, professors, researchers and specialists in engineering, metallurgy and other related fields provide a wide breadth of useful information about metalforming. The laws of physics also should be included, but textbooks on this subject can be difficult to comprehend. Therefore, I'd like to provide some applicable laws written at a lower level of complexity—"The Rules from Mother Nature."

Rule 1: Unless controlled by outside forces, sheetmetal will utilize any deformation mode that requires the least amount of total energy.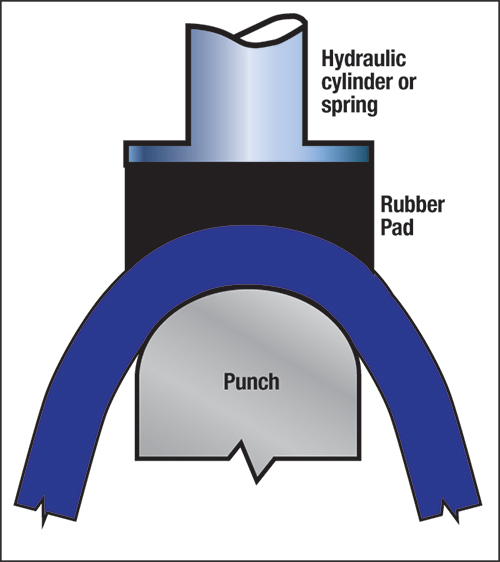 Fig. 2—Forcing the bend radius to maintain the punch radius requires extra energy, delivered through a stiff rubber pad driven by a spring or hydraulic cylinder.

As a simple example, consider bending sheetmetal over a punch of a given radius (Fig. 1). To meet part print, the material should wrap tightly around the punch or die. However, if it bends like a hinge (kinking), only a small segment of the sheet deforms. Compared to a larger segment of material conforming to the punch geometry, the bend mode requires less energy. This kinking can easily be detected by comparing actual bend radius to the required punch radius. When the workpiece material contains yield-point elongation, with upper and lower definable yield stresses and resulting Lüder's bands, this tendency for independent bending increases greatly.

Rule 2: To change this independent forming mode, one must pay Mother Nature with additional energy added to the forming process.