What is Pressroom Automation?
Pressroom Automation describes controls, transfer systems, robots, conveyors, die-change systems and components, and other technology employed in conjunction with primary production equipment such as stamping presses to streamline part production.
What is Material Handling?
Material handling includes transport, storage and orientation of blanks, parts and other stock items or scrap in a manufacturing operation.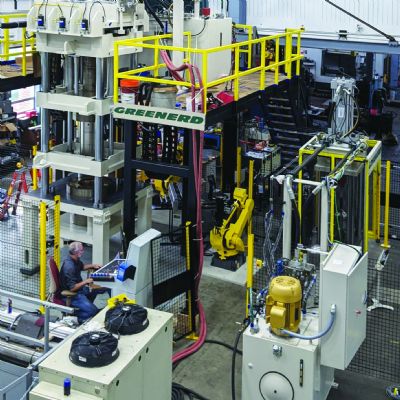 Pressroom Automation
Pulling Value-Added Operations into Hydraulic Presses
Lou Kren