Safety Update
Safety Glasses Boast Bifocal Segments with Prescription Insert
Thursday, November 1, 2012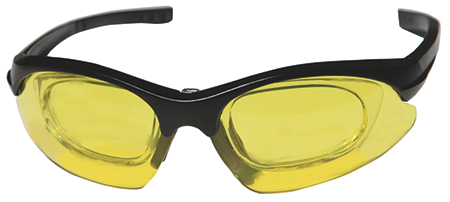 Wizard Industries, Sebastopol, CA, introduces Versa Specs ANSI-compliant safety glasses with five different interchangeable lenses, including lenses with built-in bifocal reading segments. Wizard Versa Specs feature an assortment of polycarbonate lenses with integrated sides shields. The glasses provide protection from the front and sides while offering the easy ability to change between clear, yellow, gray and bifocals, and a special pair of prescription insert lenses.
The special interchangeable bifocal lenses are optically clear when looking straight ahead. When looking down they provide correction through the integrated 28-mm flat-top bifocal segment. They are available in +1.0, +1.5, +2.0, +2.5 and +3.0 diopter strengths. The lenses also provide 99.9 percent UV protection up to 380 nm, and are scratch resistant.
Wizard Industries: www.shopspecs.com
See also: Wizard Industries, Inc.
Related Enterprise Zones: Safety
---
Reader Comments
Posted by: Jolie on 6/5/2017 4:42:31 AM - URL: http://www.gameroids.com/lords-mobile-hack/
I was waiting for this type of issue. Thank you very much for the place.
---
Visit Our Sponsors