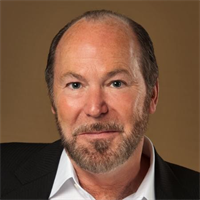 Product Manager Auto OEM Forming & Steel Mills
Paul Bosler is the U.S. product manager for OEM metal forming lubricants and mill-applied corrosion preventives for Fuchs Lubricants Co. As product manager for these technologies, he provides business strategy and technical support for lubricants used in forming OEM automotive parts—and corrosion preventives used by steel and aluminum mills. He has worked with Fuchs for 14 years and also managed lubricants used in the general stamping industry. Previously he was CEO and president of MS Fluid Technologies, a specialty chemical company, where he developed and managed the company's technical, sales and financial groups and served as its key account representative. He led MS Fluid to develop and integrate the first environmentally friendly water-based stamping lubricant to earn full automotive approval. Beginning in the early 1980s, the Eco Draw product line became the frontrunner to improve the performance and environmental impact of lubricants used by the automotive Tier Industry. The company became known as an innovator in stamping lubricants. In late 2008, Paul sold his company to Fuchs, and he and many of his staff joined the company.

Lubrication
Lightweighting Creates New Challenges for Metal Forming Lubricants—Par...
Paul Bosler