AP&T Servohydraulic Press Decreases Energy Consumption
September 30, 2021
Transfer applications, press hardening, hot forming of aluminum and forming of composite material—with its servohydraulic press, AP&T reports that the servo motor technology is reducing energy consumption by 40 to 70 percent, depending on the application.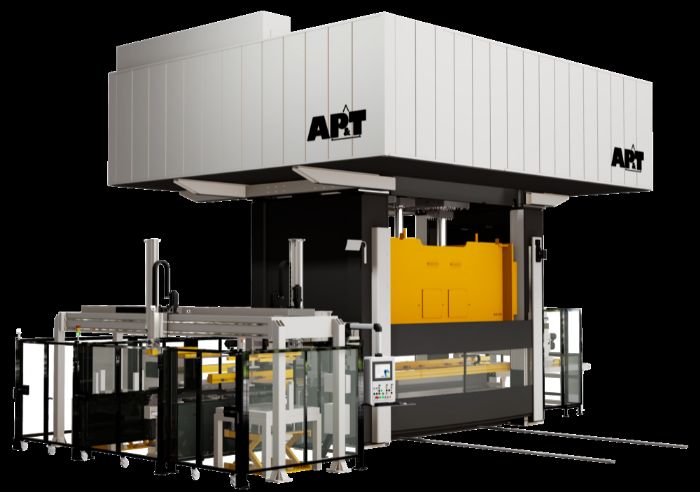 Says Mikael Karlsson, product manager of presses at AP&T: "The press' cushion cylinder is operated by servo motors which work as generators.
Braking energy is distributed to the motors used for acceleration and forming through a kinetic storage system and a central direct-current converter. Since the energy is stored internally in the press, it is not necessary to use electricity from the grid during peak loads. Stored energy surpluses can be restored to the grid."
The press hydraulic system's control valves have been replaced by servo motors so that speed, position and press force are completely controlled electrically.