Risk-Mitigation Technology Helps Metal Stamper "Walk the Talk" Regarding COVID-19
September 29, 2020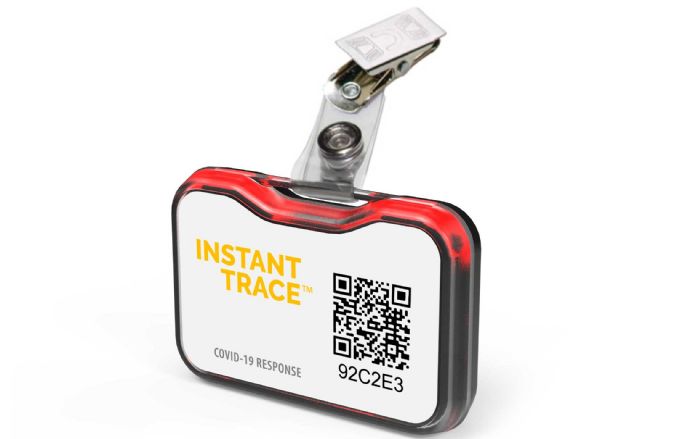 When the COVID-19 pandemic hit, metal former Metal Flow Corp., Holland, MI, took immediate action to protect its team members. It tried several methods to meet state-mandated requirements, including taking everyone's temperature and asking each person entering the facility health-screening questions. However, management felt it needed to do more.
The firm's director of information technology, Eric Bronkema, says, "How do you make a decision in the face of a positive case? You can overshoot and send everyone home and shut it all down. Or, you can undershoot and put your team at risk. That's scary. We needed actual data."
To gather the data needed to make informed decisions, Metal Flow early in the COVID-19 pandemic invested in Instant-Trace contact-tracing and social-distancing technology from Fleetwood Electronics, Holland, MI, at a time when it was watching every dime being spent. Instant-Trace includes employee badges; a mobile-device app; and a web dashboard that generates contact-tracing and social-distancing reports. As seen in the accompanying photo, a blinking-red badge (and accompanying vibration) lets the wearer know they're too close to another badge wearer.
Says Metal Flow Corp. president and CEO Kelly Springer:
"Instant-Trace has been the most cost-effective COVID-19 risk-mitigation investment we've made. The system has more than yielded its return on investment as we have navigated this new landscape, giving us the data needed to keep our team safe in our work environment and keep a key business unit operational for our customers."