Reciprocating Barrier Makes Elevated Platform Loading/Unloading Safer
May 1, 2013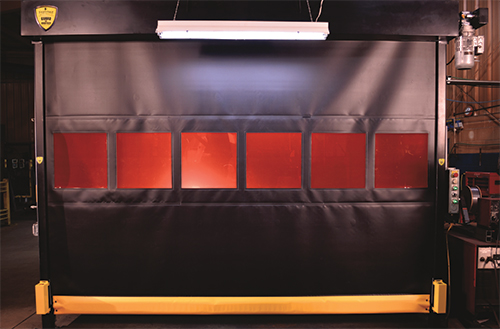 As companies look to maximize existing space within their facilities, many are turning to mezzanines to create additional storage space or work areas. In response to this trend, Rite-Hite Barrier Systems, Milwaukee, WI, has introduced the GateKeeper mezzanine safety gate, a reciprocating barrier that creates a controlled access area in which workers can safely load and unload from the edge of a mezzanine, pick module or other elevated work platform.
While OSHA requires industrial mezzanines to have handrails and gates around all edges, these gates need to be opened during a loading/unloading process, creating the potential for a serious or even fatal injury in the event of an accidental fall. In fact, OSHA reports that falls to a lower level are the second leading cause of workplace fatalities, and injuries from those falls result in a median of 15 days a from work.
"Although mezzanines are an effective to increase space, they also present a potentially hazardous situation when it comes to mezzanine loading and unloading," says Rite-Hite's Andy Olson.
The GateKeeper's reciprocating barrier is installed on the edge of a mezzanine, pick module or elevated platform where pallet loads from the floor level are regularly deposited for pick-up. When the outer gate opens to allow pallets to enter the mezzanine level, the inner gate automatically closes, keeping workers out. After the pallet is received, mezzanine-level workers open the inner gate to remove the material from the work zone—the outer gate remains securely in position on the edge of the mezzanine. With loading/unloading completed, the inner gate closes to allow the forklift to remove items in the work zone.
Rite-Hite Barrier Systems: 414/355-2600;
www.ritehite.com
See also: Rite-Hite Corp.
Technologies: Safety