New Rite-Hite Low-Speed Fan Spreads Cooling Air 85 ft. in All Directions
May 26, 2022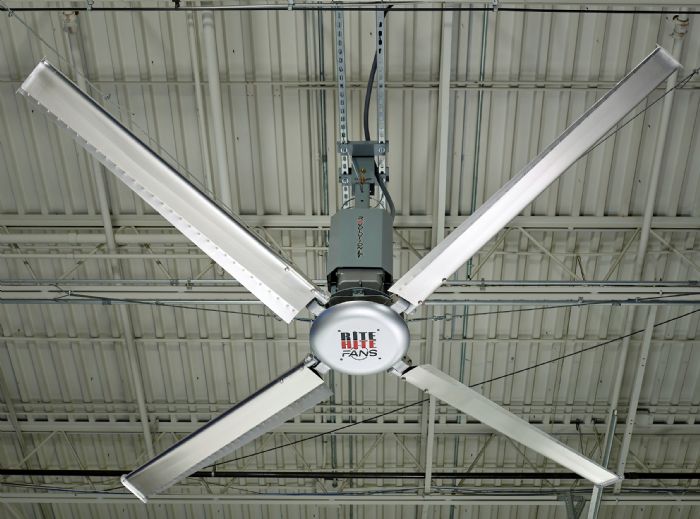 Rite-Hite, Milwaukee, WI, has added the Revolution LT high-volume, low-speed fan to its expanding industrial-fan lineup. Available in 8- to 24-ft. dia., the fan's four-blade design comes with a single fan controller that uses a 4-in. touchscreen for operation (on/off, speed adjustment, and forward/reverse settings). The Revolution LT pulls air from above the fan and pushes it down in toward the floor in a conical shape, spreading up to 85 ft. in all directions from the center of the fan. This cone shape allows the fan to cover as much as 22,000 sq. ft. without leaving a dead air spot in the center.
Like other fans in the Revolution lineup, the Revolution LT provides consistent air movement with the shape of its blade. It's this shape—not the number of fan blades—which creates consistent air movement across the entire fan diameter.
See also: Rite-Hite Corp.
Technologies: Safety