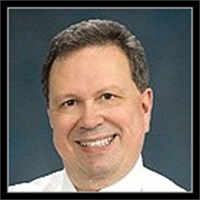 Douglas Ehlke
New Regulatory Issues That Can Impact You
April 1, 2009
OSHA
1) OSHA compliance officers have a new procedural manual on what is required of them when conducting OSHA inspections. Some of the significant changes:
• State-plan citations history may be used to document employer knowledge to support a willful violation, and to determine eligibility for the history penalty reduction factor. It may not be used to support a repeat violation.
• The strike or labor-dispute section has been revised to emphasize that compliance safety and health officers (CSHOs) must make every effort to ensure that their actions are not interpreted as supporting either side.
• The CSHO is required to review any written hazard assessment that the employer has made in compliance with §1910.132(d) to determine appropriate personal protective equipment.
• Expanded guidance is provided on review of voluntary compliance programs, including onsite consultation.
• Extensive guidance is provided on interviews of nonmanagerial, hourly employees.
• The discussion of the four factors involved in determining a serious violation has been expanded and clarified, with examples.
• Violations cited by state-plan states cannot be used as a basis of OSHA repeat violations by federal OSHA, even if the same standards are cited by a state agency. Only violations that have become a final order of the review commission are to be considered.
• Procedures for accepting and handling e-mail notices of contest are provided.
• Specifically prohibits any discussion of possible criminal referrals in fatality cases during the informal conference.
2) OSHA published its manual on how lockout (control of hazardous energy inspections) will be conducted. Also, OSHA published its LO/TO Directive No. CPL-02-00-147. Both inspection manuals are available at OSHA's website, www.osha.gov.
3) OSHA inspection priorities for 2009 include:
• Lockout/tagout (LO/TO)
• Hexavalent chromium (related to welding stainless steel and high-chrome steel, or carbon steel in an enclosed space)
• Combustible dust

• Cranes
• Hearing-conservation programs.
The White House
President Barack H. Obama, on January 30, signed these two pro-union executive orders:
1) Economy in Government Contracting. This is the most pro-union and controversial order. It is intended "to prevent taxpayer dollars from going to reimburse federal contractors who spend money trying to influence the formation of unions." Specifically, the order prohibits federal contractors from expending federal funds to persuade their employees to exercise or not the right to organize and bargain through a representative of their own choosing.
Several examples of "persuader" expenditures prohibited by the executive order include preparing or distributing persuader materials, hiring or consulting legal counsel or consultants, holding meetings, or planning or conducting activities by managers or supervisors during work hours. These types of expenditures are identified as "unallowable" under any federal government contract. Although federal contractors cannot use federal funds for these purposes, they may use federal dollars to "maintain satisfactory relations" between the contractor and its employees. As stated in the order, such expenditures could include the cost of labor-management committees or employee publications (provided that they do not attempt to persuade employees regarding unionization).