Modular Safety Shields Ease Machine Guarding
October 22, 2020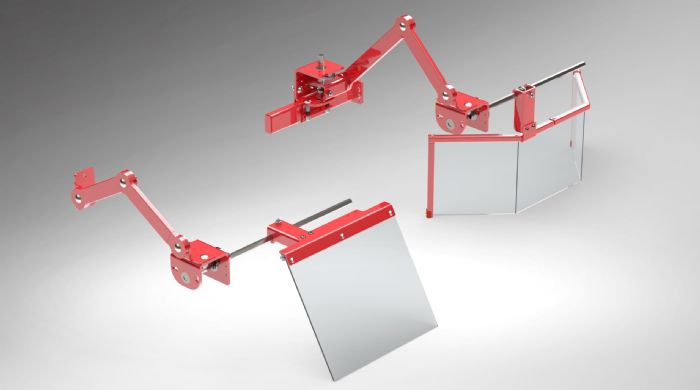 Patent-pending Protector-series shields from Rockford Systems, LLC are designed to maximize operator safety and improve productivity in machine-safeguarding applications.
The shields are constructed of 14-gauge powder-coated steel and 3/16-in.-thick shock-proof, scratch-resistant polycarbonate, creating rigid and durable products that protect operators from flying debris, lubricants, coolants and swarf. They incorporate cool, bright LED lighting into the shield frame to yield superior visibility of the work area, according to company officials, thereby improving operator safety and satisfaction.
Additionally, Protector-series shields are offered in non-interlocked and interlocked versions. The interlock disengages power and prevents machine startup when the shield is not in the correct work position, thus solving bypassing problems. The safety-rated interlock switch is enclosed in a NEMA 4 tamper-resistant housing with an optional safety-monitoring relay, which monitors the interlock switch for failure or damage.
The company has configured the most popular shields for grinders and other machines that represent the bulk of turning-machine-safeguarding applications. However, for unusual applications or hard-to-guard machines, Protector shields can be configured into more than 60,000 combinations to ensure precise, customized fits.
See also: Rockford Systems, LLC
Technologies: Safety