IoT Tool Designed to Support Social Distancing in Manufacturing Facilities
April 16, 2020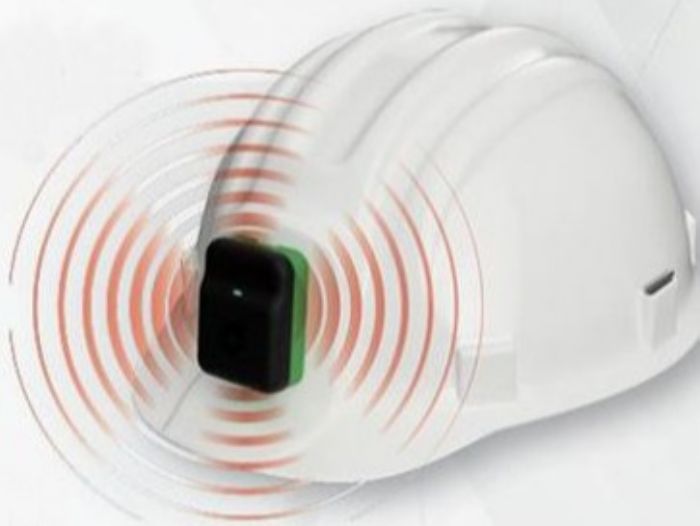 Triax Technologies, Inc., Norwalk, CT, a provider of Internet of Things (IoT) worksite technology, has introduced Proximity Trace, a tool that delivers proximity-distancing alerts via a wearable device for workers across many industries, including manufacturing. It offers added protection for essential workers during the COVID-19 pandemic, and helps companies get workers back to work safely, while addressing recommended social distancing practices.
"In talking with our customers, we recognized a critical industry need to keep workers safe from COVID-19 exposure on the worksite, so we quickly got to work developing a solution," says Robert Costantini, Triax Technologies CEO. "We leveraged our experience in IoT technology and workforce safety monitoring to address companies' urgent needs for workers to maintain appropriate distances, to perform historical contact tracing for any employee testing positive for the virus, and to assist companies in getting their workforce back on the job as they implement new safety protocols."
Proximity Trace devices affix to a hard hat or can be worn on the body with a lanyard. They will emit a progressively louder alarm, alerting workers when they are too close to each other. This enables them to focus on their work, rather than worrying about their proximity to one another. The alarm also can serve to change behaviors by reminding workers to practice safe social distancing.
In the event that a company does experience a confirmed case of COVID-19, an employer can conduct contact tracing using historical data captured passively by the worker's device, to identify who may have been exposed. Then the company can decide who needs to be in mandatory or precautionary quarantine, per the Centers for Disease Control guidelines.
See also: Triax Technologies
Technologies: Safety