Happy Welders Are Productive Welders
October 1, 2013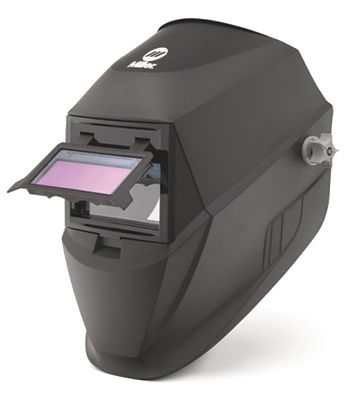 Miller Electric
Booth N1136 and N836
To keep welders comfortable and safe, Miller Electric, Appleton, WI, will bring to market these new Classic VSi and Classic FS #10 2x4 flip-up welding helmets, the newest additions to its Classic series. The helmets provide a cost-effective alternative to welders who have previously used passive lenses, and who seek the performance and flexibility of an auto-darkening helmet. The flip-up design allows the welder to grind and carry out other tasks without raising the welding helmet or switching over to a dedicated grinding mask.
Miller also will introduce a new hard-hat option for its powered air-purifying respirator, which has been paired with the company's Titanium Series auto-darkening welding helmets. The hard-hat option is designed for welders working in construction, manufacturing, pipelines, shipbuilding and other industries where hard-hat use is required.
www.MillerWelds.com
See also: Miller Electric Mfg. Co.
Technologies: Safety, Welding and Joining