Guarding Solutions
October 1, 2017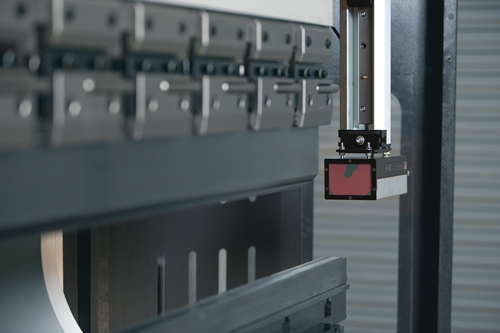 Lazer Safe Pty. Ltd.
Booths A3109
Lazer Safe will show its Sentinel Plus guarding system for press-brake retrofit applications and the FoldGuard guarding system for long folding machines.
The Sentinel Plus system uses BendShield safety technology to automatically scan the upper tool profile and adjust its safety zone to envelop the tool tip with a protective field that has no gaps, keeping operators safe while operating the machine at high speed. Its RapidBend Plus technology uses a patented progressive muting process that enables press brakes to close safely at high speed until the punch locates just 2 mm above the workpiece.
The FoldGuard provides optical protection for the clamping operation, monitoring of machine performance, and management of additional machine safety elements. Its laser transmitter and receiver are positioned on either side of the machine with floor-mounted brackets, and a continuous laser field protects the zone between the clamp to protect the operator. If an obstruction is detected, the clamp motion is automatically stopped. Lazer Safe's Fold Guard dealer, AMS Controls, Inc., will demonstrate the system at booth C41040.
See also: Lazer Safe Pty. Ltd.
Technologies: Safety