Emergency E-Stop Device
August 1, 2018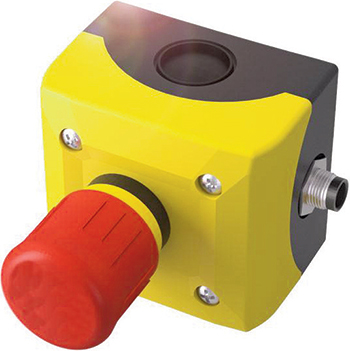 Balluff's emergency E-stop device features a compact housing for simple installation on various machines and equipment, and satisfies the need for a supplementary protection measure that must always be available for any automated equipment. The switch initiates an immediate stop command and can be used for personal protection functions. It features plug-and-play functionality with Balluff's Profisafe Safety over IO-Link hub to create a simple, flexible and modular safety solution, according to company officials.
Balluff: www.balluff.com
See also: Balluff, Inc.
Technologies: Safety