Dust Collector Spark Arrestor Extinguishes Sparks and Burning Embers
May 1, 2015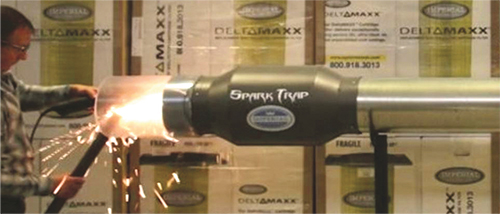 A new spark arrestor featured on dust-collection equipment from Imperial Systems, Jackson Center, PA, promises to help prevent fires and explosions from occurring in manufacturing shops. The spark arrestor—of carbon or stainless steel, 6- to 40-in. dia.—easily connects to the ductwork leading from the shop to a dust and fume collector.
Options include raw inlet and outlet edges, and a drop-down cleanout door that helps eliminate dangerous dust buildup. The unit complies with all NFPA and OSHA standard guidelines.
www.isystemsweb.com
See also: Imperial Systems, Inc.
Technologies: Safety