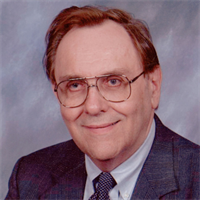 Stuart Keeler
When Does Sheetmetal Fail?
May 1, 2011
Asking when sheetmetal fails evokes a variety of answers:
• The material workhardens excessively, becomes hard and brittle, and breaks.
• The sheetmetal becomes too thin and breaks up due to the high stresses created.
• Stretching the material causes internal defects to become cracks.

• The material begins to fail when the stretch exceeds the uniform elongation. This answer is the most common, because many people understand the sequence of events that occurs during a tensile test.
The typical load-elongation curve from a tensile test (Fig. 1) shows a maximum load (ultimate tensile strength) that signals the end of deformation along the entire length of the tensile sample, and the onset of a zone of concentrated deformation at one location—usually at the center of the sample. This deforming zone is called a width neck or, more formally, a diffuse neck. Deformation then continues within the diffuse neck until a very sharp localization of deformation occurs, at about 55 deg. to the axis of the tensile sample. This through-thickness neck, or local neck, quickly leads to fracture.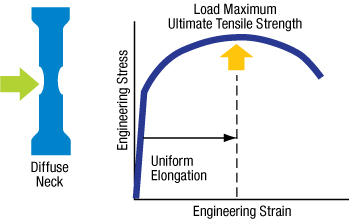 Fig. 1—Load maximum, ultimate tensile strength and uniform elongation define the strain at which failure begins in the tensile sample.

Looking at the tensile-test curve, one would easily choose the diffuse neck as the obvious failure point. All useful deformation along the sample outside the diffuse neck stops. However, the uniform elongation for many lower-strength steels ranges from 20 to 27 percent. Most parts have areas of stretch exceeding those numbers. Others argue that the material continues to deform in the neck until the specimen tears. Therefore, the total elongation must be the failure limit of the material. Unfortunately, the value of the total elongation changes as the initial gauge length of the extensometer changes. Thus, a single sample can exhibit numerous total-elongation values, depending on the initial gauge length selected.

To further understand formability, a research program dating back to 1957 focused on two questions:

1) When does sheetmetal fail?

2) Can the onset of failure be predicted?