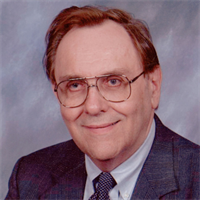 Stuart Keeler
Sheetmetal Deformaton—Review of Key Points
January 1, 2010
The last seven columns (June through December 2009) described the different stages of deformation as the material transforms from a blank to the completed stamping. This transformation may be successful or a horrendous failure in terms of stamping shape, thinning or ability to hold water. Different types of deformation are related to specific mechanical properties of the material. Understanding these relationships assist in part design, troubleshooting production problems and transitioning from one alloy to another.
While the sequence of the seven columns coincided with increase in deformation, the explanations were rather extensive. To complete the series, this month lists the key points from each column. This list can be used several s: a refresher about each column, an index for going back to learn more about a specific topic, or knowledge checklist.
Understanding the Behavior of Sheetmetal—June 2009
Place a blank in the die and lower the punch to the blank. Then force the punch into the blank by a small amount. The blank will stretch and/or compress elastically.
• Increasing or decreasing the inter-atomic spacing causes elastic deformation.
• This elastic bond between atoms is strong, causing a rapid increase in stress for a small amount of strain. The rate of stress increase is called Young's modulus.
• Approximate Young's modulus: 30 million for steel, 10 million for aluminum.
• Unloading the blank releases the elastic stresses and causes the blank to spring back to its original shape.
• If a permanent geometry was created by the deformation, some elastic stresses may be trapped and unable to go back to zero. These stresses are residual stresses that can change during subsequent operations on the stamping.
More About Springs and Springback—July 2009 (Available online only)
• Two types of springback are mean (average) and variable.
• Mean springback usually can be corrected by tool design, such as preforming, over-bending, over-crowning, etc.
• Variable springback requires improvement towards constant process control.
• Three s to minimize springback:
1) Change the bad elastic stresses into good elastic stresses.

2) Minimize the magnitude of the elastic stresses.
3) Mechanically lock in the elastic stresses.

What is Yield Strength?—July/August 2009