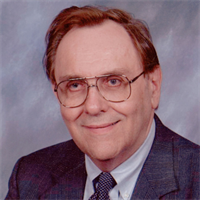 Stuart Keeler
Sheetmetal Data Needs Validity and Quality
March 1, 2013
Access to data provides a significant advantage when solving press-shop problems, as long as the data pass the validity and quality tests. Validity is the opposite of guessing—when challenged, one must prove the data directly relate to the problem being evaluated, and specify the conditions during the problem.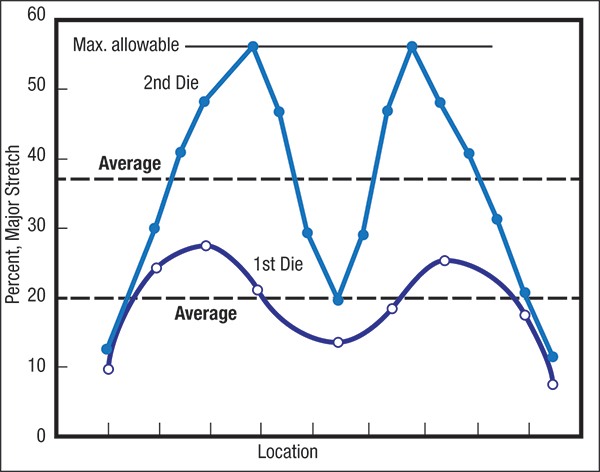 The first die stretches the steel over a hemispherical dome, with the average stretch (dashed line) doing a marginal job of representing stretch distribution. Average stretch fails to represent deformation by the second die, creating a false impression of a safe forming operation.
Too often one hears, "We made good stampings when we used the same type steel in this die and press last month." However, during last month's run how many of the input variables to the forming system for each stamping were recorded? Probably none. How many were recorded during today's problematic run? Probably none. Instead, plenty of suggestions about the cause of the problem most likely are being discussed or even acted on without a single piece of valid data.
Another concern are the processes used to acquire the data. Consider, for example, use of an ultrasonic thickness gauge (UTG) to measure the amount of thinning in a stamping. While the readings—correctly copied and used for problem analysis—may be valid, the data displayed by the UTG may not als be valid representations of the thinning experienced by the stampings. Perhaps the gauge has been improperly calibrated, or is not being operated with the correct probe or settings.
Shortcuts often create invalid data, due to invalid assumptions. Because a failed stamping proves difficult to measure, we assume that the good stampings made just before and after the failed stamping reflect the conditions in the failed stamping. If true, then why didn't the stampings before and after also fail? Something different happened in the failed stamping and only that stamping will contain valid data for problem solving.