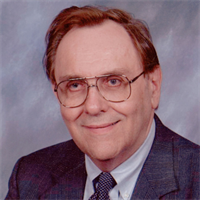 Stuart Keeler
Is Metalforming Failure Predictable?
June 1, 2011
A 1957 research program on metalforming tackled two important questions:
• When, or more accurately how, does sheetmetal fail during forming?
• Can the onset of failure be predicted?
We discussed the first question in last month's column. Failure occurs when useful forming throughout a part terminates, and all subsequent deformation localizes in a very narrow band—a through-thickness local neck. The maximum useful stretchability or tensile deformation in the stamping terminates when the local neck begins to appear. Not only does initiation of the local neck determine maximum punch travel and stamping configuration, but the visibility of the neck spoils any class-A surface. Deformation in the local neck continues until the material in the neck tears and fractures.
Stampers often overlook the importance of the local neck as they attempt to correlate its onset with properties from the tensile test—onset of the diffuse (width) neck at the load maximum, uniform elongation, ultimate tensile strength or total elongation. Instead, the onset of the local neck is a unique event and a complex material property.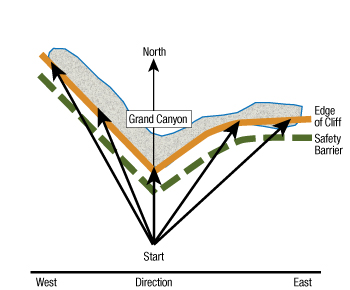 Fig. 1—Walking toward the edge of the cliff along different paths results in different travel distances.

Defining how sheetmetal fails has limited practical press-shop application unless one can predict the onset of failure, by the amount of strain and the location in the stamping. This situation is akin to walking near the edge of the Grand Canyon in the dark, wondering exactly where the edge is and knowing that going too far in the wrong direction will take you over the edge. One wrong step leads to falling off the cliff—failure, followed by a severe crash—fracture.

Knowing what occurs after falling is not useful information. What is useful? Knowing the exact distance from the starting location to the edge of the cliff, for the chosen path (Fig. 1), which proves helpful in establishing a safety zone and barrier to warn of an impending fall.