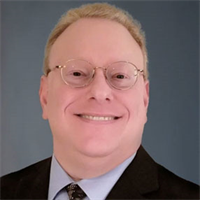 Daniel Schaeffler
Intro to Strain Analysis: Evaluating the Impact of Allowed Tensile-Property Variation
May 22, 2019
Earlier this year, this column described the steps involved in measuring strains and creating a forming limit curve (FLC) and thinning limit curve (TLC), and detailed the importance of using the curves for your specific product rather than generic ones found online or in old brochures. Here, we learn to evaluate the impact of measurement uncertainty and the allowed variation within a metal grade.
The Marginal Zone
FLCs represent the boundary between strains associated with necking failure and strains not at risk for necking. FLCs are created from testing a discrete coil having unique properties. The strains on an engineered part must be lower than the forming-limit strains for robust stamping. The stamping is formed under unique conditions—lube amount and distribution, binder and ram tonnage, and blank placement all vary within allowable limits.
Resolution, accuracy and precision of each measurement leads to some uncertainty in the FLC shape and placement, as well as in the strains measured on the stamping. Recognizing the imprecise nature of the testing and measurements, companies employ a buffer between the failure zone and safe strains. Strains falling within this marginal zone highlight regions on the panel that might be at risk of necking due to small measurement errors or changes in metal flow. Companies should require all strains to plot below the marginal-zone limit as a condition of tooling buyoff.
The choice of how large to make the size of the marginal zone involves balancing risk tolerance, process control, tooling-development budget and timing constraints. Use a small marginal zone only when you have tight control of the process and of the incoming sheet metal, or if you prefer to shorten tooling-development timing and are willing to absorb the risk of encountering production stamping issues.
Conventional wisdom favors a 10-percent safety margin, where an absolute 10 percent is subtracted from the major-strain value associated with every point on the FLC. Consider an alloy where FLC0 plots at 40-percent major strain and 0-percent minor strain. Here, the marginal limit curve, at its lowest point, exhibits 30-percent major strain and 0-percent minor strain.
Other companies use a 10-percent safety margin where 10 percent indicates a percentage of the major-strain value. Consider the same alloy where FLC0 plots at 40-percent major strain and 0-percent minor strain. In this case, the marginal limit curve at its lowest point exhibits 36-percent major strain and 0-percent minor strain. The smaller marginal zone means that more strains can be considered safe, leading to faster tooling buyoff. However, this means a greater risk of strains crossing into the failure side of the curve with small changes in metal flow.