Harbour plans, then, to dig into the North American automotive industry, discussing forecasts and the transition to and introduction of battery-electric vehicles. She also will review the performance of the stamping and die industries in 2021, discussing throughput, efficiency, profitability, quoting and hit rate. Finally, she will suggest what businesses must do to take advantage of the economic climate.
Critical Lubrication Topics on the Slate
Following Harbour are two talks specific to the importance of using the proper lubricants for stamping, to optimize part quality as well as protect tool surfaces. Jeff Jeffery, CEO of Irmco, begins the lubrication conversation with a presentation on how best to measure lube performance using the cup-draw test.
"With the dramatic increase in commodity pricing driving up costs," Jeffery says, "getting a handle on the stamping lubricant spend is critical." During his presentation, he'll discuss the tools available to gather and compare multiple performance points.
"Getting a handle on critical data points can drive down costs and improve the process," Jeffery adds. "I will show what tools have the best correlation to real shop life, and the latest technology that can measure important data points live and deliver that data remotely."
Following Jeffery is a talk from Dr. Hyunok Kim, director of the Forming Center at EWI, on the effects of lubrication on springback on Type 980 Gen3 steels and 6000-series aluminum alloys. Using an S-rail automotive part as an example, Kim will discuss how best to measure springback using an inline monitoring tool, and how to reduce springback using advanced tooling and press technology.
Breakout Sessions on In-Die Transfer and on Workforce Development
The first set of breakout sessions (Stamping and Lubrication Tracks) features presentations on:
In-die transfer technology, from Bob Gunst, president of Jacar Systems

How technology strategy impacts hiring and employee retention, from Will Healy III, marketing manager at Balluff, Inc.

Lubricant developments for steel and aluminum, by Paul Bosler, product manager, auto OEMs forming and steel mills, Fuchs Lubricants.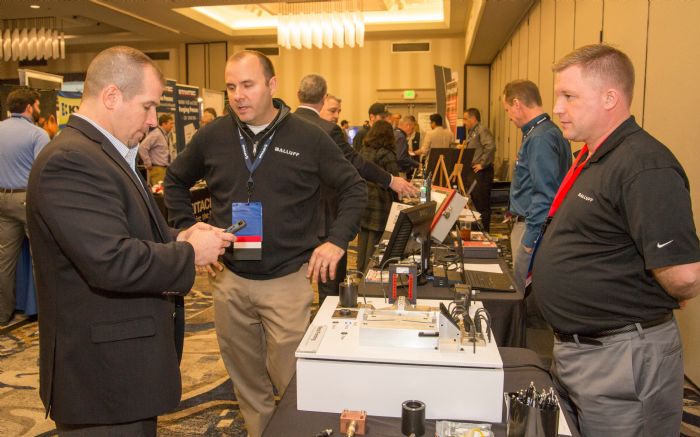 "In-die transfer systems have been in use for 50 plus years," says Gunst. "They typically were custom-designed for a specific die process, not standardized, and very large and rigid by design. Newer in-die transfer technology was intentionally engineered to be standardized, small and flexible."
Gunst will provide the tools needed to help metal stampers take advantage of the latest technology, and will explain how to use the technology to win more work, reduce costs and improve efficiencies. He'll describe the implementation process; how to find transfer parts; work with loose parts; eliminate pinch trims; and rotate, tip and spin parts. Case studies presented during the session will illustrate examples of how to understand the economics of transfer tooling. And, Gunst will discuss where, why and how to apply sensors within the transfer system and tooling.
When it comes to hiring and employee retention, "while we may think that human resources is a separate function from the factory floor, these two departments are linked more than ever before in today's tight labor market," says Healy. "High operator and employee turnover, unfillable skilled or unskilled positions, and long onboarding processes are having a direct impact on top-line growth and bottom-line profitability. This presentation will address new and major factors affecting recruiting, hiring and retention, and how technology investment choices on the production floor impact this."
And regarding new lubricant developments, Bosler explains that metal stampers face many new challenges, including the growing use of advanced high-strength steels and aluminum alloys along with increased regulations and safety concerns, sustainability goals, and the need to meet OEM process specifications. To help overcome these challenges, he opines that lubricants play a large role, and will use these three discussion topics to explain:
The effect of new metal alloys on the performance of lubricants, and newer-technology lubricants to address these effects

The effect of regulations on lubricants, and lubricant trends to address them

General OEM process specifications and related lubricant requirements.
New Advances in High-Strength Steels
The number of new sheet-steel grades commercialized over the past 20 years have given manufacturers many more options from which to choose. "Some cold-stamping options include grades with a four-to-fivefold increase in tensile strength compared with mild steels," says Danny Schaeffler, president of Engineering Quality Solutions, "with hot forming grades even stronger. The ductility decrease associated with increasing strength is not as severe in these grades."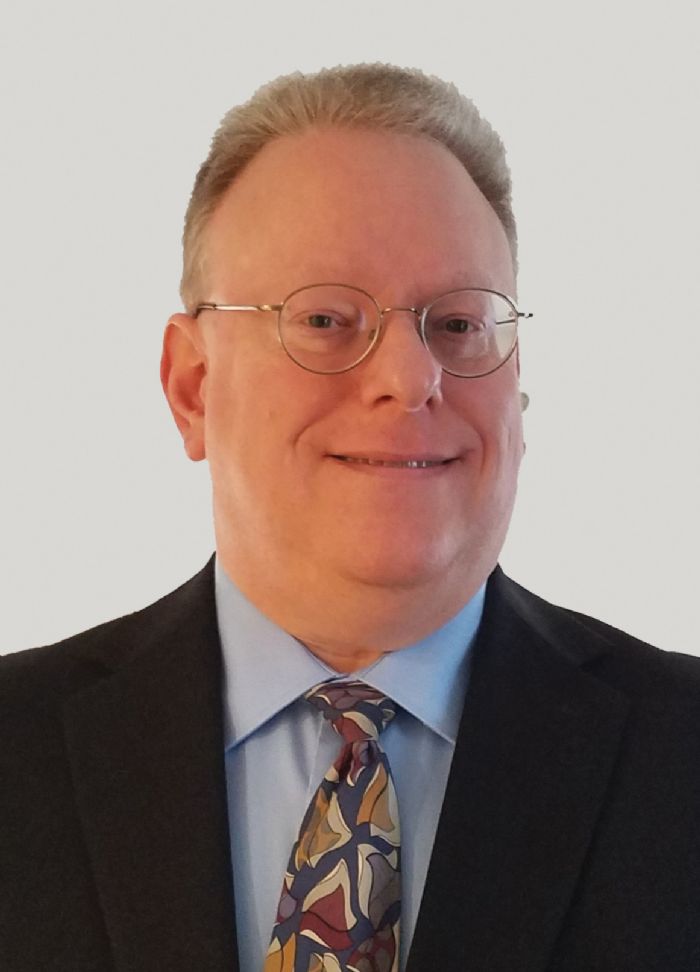 Schaeffler kicks off day two of the conference with a talk that highlights the latest release of the Advanced High Strength Steel Application Guidelines (available from WorldAutoSteel at www.AHSSinsights.org) and covers the latest grades, their characteristics and the tests used for characterization. The presentation showcases best practices and lessons learned on how best to form and join these new grades.
"There are some unique metal flow and strengthening characteristics that caution against taking your knowledge of forming mild steels and simply upscaling it to address these substantially higher-strength steels," says Schaeffler. "Chief among these is the cut-edge stretchability differences that these grades offer. Historically, a generic rule of thumb was the use of a 10-percent cutting clearance. For the grades available today, optimized sheared-edge stretching requires a greater percentage, which increases as the strength increases, but some of these advanced steels are specifically engineered to have improved flangeability at these strength levels."
More Breakout Sessions on Tap
Following Schaeffler, morning breakout sessions address:
50 tips for better die protection, from Jim Finnerty, product manager, Wintriss Controls Group

Reducing lubricant waste, from John Hoff, president, Curtis Fluids.
"The term 'die protection' describes an electronic system that monitors material movement and critical events in the stamping process," Finnerty says. "Unlike other monitoring systems that minimize damage by stopping the press after detecting the results of a bad hit, die-protection systems prevent damage by stopping the press before a die makes a bad hit. The price you pay for this level of protection is the increased amount of work you must do to install sensors in each die to detect specific malfunctions."
Using a down-to-earth approach, Finnerty will cover every aspect of implementing a die-protection program as well as sensor selection and installation for progressive, transfer and compound dies. Using ultra-practical, application-oriented examples, attendees will learn best practices for detecting misfeeds, non-ejected parts, improper transfer, material buckling and other potentially die-threatening issues.
"Perhaps even more importantly," Finnerty adds, "I'll explain how to keep the program running by minimizing nuisance stops, eliminating run-time adjustments, implementing good wiring practices and selecting sensors that will withstand the rigors of in-die use."
When it comes to reducing lubricant consumption on the pressroom floor, Hoff argues that continued governmental regulations on industrial waste and the rising cost of fluids require that stampers pay close attention to lubricant consumption when evaluating their costs. "When digging deeper into the cost of stamping fluids," he says, "it becomes clear that the price of the fluid is not the only thing to consider. Studies have shown that metalworking fluids can cost anywhere from 1.5 to 5.5 times their initial cost.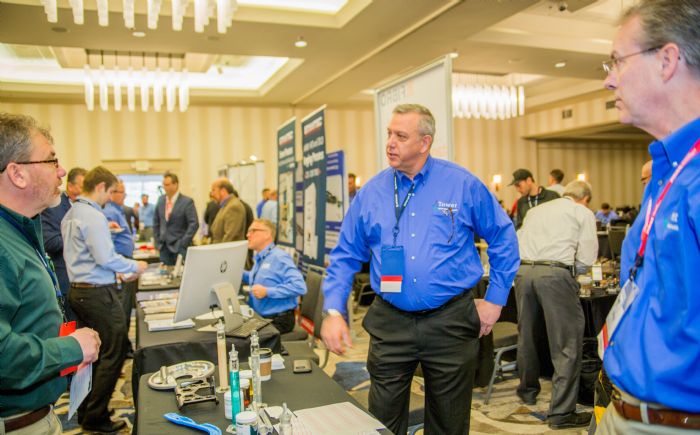 "The fluid lifecycle has many stages," Hoff continues. "All of these stages have opportunities for reduction in waste and cost. With a dedicated focus of reducing or eliminating waste in each of these stages, companies can reduce their waste down to very little or nothing, creating a closed loop."
Afternoon Breakouts—Resistance Welding, Vacuum Heat Treating and More
Wednesday's afternoon breakout sessions begin with presentations on:
Resistance projection welding of fasteners to hot-stamped steels

Test methods and evaluation criteria for selecting metal forming lubricants.
For welding fasteners to hot-stamped steels, capacitor-discharge resistance welding has become the process of choice for many, versus AC and mid-frequency DC-type resistance-welding processes. The presenters, from T.J. Snow, will discuss some principal challenges of resistance projection welding on hot-stamped steel, explaining the characteristics of hot-stamped steels that create those challenges.
"Hot-stamped steels present severe challenges for projection welding, as softer projection tends to collapse before a good weld can be made," shares presenter Ray Michelena, a service engineer and senior seminar speaker at T.J. Snow. "This can result in vaporized projections and failed welds, and inconsistent torque and pushout values. We'll explain during this presentation how to successfully produce acceptable projection-welded hot-stamped parts in a production environment."
To address metal forming lubricant selection, speaker Ted McClure, technical resources director at Sea-Lan Chemical Co./SLC Testing Services, will discuss the various types of lubricants and their relative strengths and weaknesses. And, he'll provide instruction on how to make data-driven lubricant selection decisions.
"This process starts with the lubricant application system," McClure says. "Are there specific viscosity or other limitations imposed by the application equipment? Will foaming tendency be a factor? If the lubricant is recirculated, in-process condition monitoring may be required. Other factors to consider include concentration; oil and particulate contamination levels; biological and hard-water stability for water-based systems; and particulate and water contamination, viscosity and acid value for oils."
Other topics on the table: tests commonly used to compare in-die performance; corrosion test methods; methods for evaluating oxidative stability and cleanability for lubricants designed for forming advanced high strength steels; and considerations for sustainability and environmental compatibility.
Breakout sessions wrapping up the conference at the end of day two:
Fundamentals of vacuum heat treating

Measurement methods for confirming oil film and dry lube thickness.
Addressing vacuum heat treating for attendees, Tim Steber from Solar Atmospheres will discuss how carbon content in metal alloys affects final hardness after heat treating. He'll also cover construction of the heated area of the furnace, commonly known as the "hot zone," and explain in-depth the vacuum-furnace process cycle.
"Maintaining precise temperature control is of paramount importance to yield the desired results from the process," Steber says. "I will include pictorial representations of actual parts processed, as well as tooling and fixtures. Then, I'll turn attention to processing of alloys particularly sensitive to discoloration, such as PH stainless steel, titanium and nickel alloys for aerospace and medical applications."
When it comes to measuring and verifying lubricant-coating thickness, "most in our industry know that maintaining the appropriate amount of lubricants on coils and blanks is critical to the forming process, maintaining quality control and preventing corrosion," says presenter Michael Justice, president of UPA Technology. "But stampers must take care when selecting the optimum measurement method based on the application. Making the wrong measurement choice can have severe consequences and be a costly mistake as methods or instruments can cost as much as $50,000."
Justice will discuss lubricant thickness specifications and advances in new process equipment and substrate materials, including high-strength steels, coated steels and aluminum alloys, and how to overcome the challenges of measuring the thickness of oils and dry lubes on these materials. MF
Industry-Related Terms:
Alloys
,
Breakout
,
Case
,
Center
,
Die
,
Discoloration
,
Ductility
,
Form
,
Forming
,
Projection Welding
,
Stainless Steel
,
Substrate
,
Tensile Strength
,
Thickness
,
Torque
,
Transfer
,
Viscosity
View Glossary of Metalforming Terms
See also: Precision Metalforming Association
Technologies: Lubrication, Management, Materials