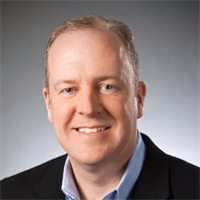 Ray Osborne
The Art and Science of In-Die Tapping
September 1, 2010
While in-die tapping (IDT) can offer phenomenal cost-saving opportunities for stampers, it continues to be one of the more intricate and perplexing operations occurring within stamping dies. Although IDT products have been commercially available for 20-plus years, only a small handful of designers and toolmakers have mastered the art. Add in the immense pressure to reduce overall design-and-build cost and the use of IDT can fall out due to corner-cutting. Furthermore, although CAD and CNC technology are magnificent resources, there's still a certain amount of tool-making methodology and passion needed to ensure proficiency and success with IDT.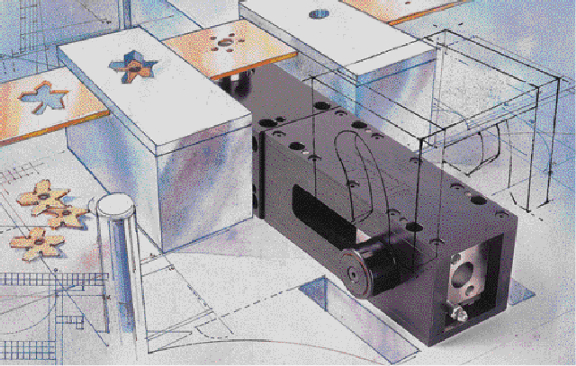 Although it's possible to drive an IDT application by several different auxiliary-power approaches, including servo-mechanical and hydraulic, here we'll focus on mechanically driven IDT designs. The very same fundamentals and principles that apply to rock-solid die design, reliable die construction and trouble-free die operation also apply to attaining success (and handsome profits) with IDT. So, let this article serve to debunk the myth and mystery of IDT once and for all.
Timing/Sequence
Let's break down the IDT process:
Advance the strip into progression and engage the strip with the pilot punches

Clamp the strip

Deliver forming lubricant to the working end of the tap

Tap the part

Retract the tap and unclamp the strip

Disengage the pilot punches from the strip

Repeat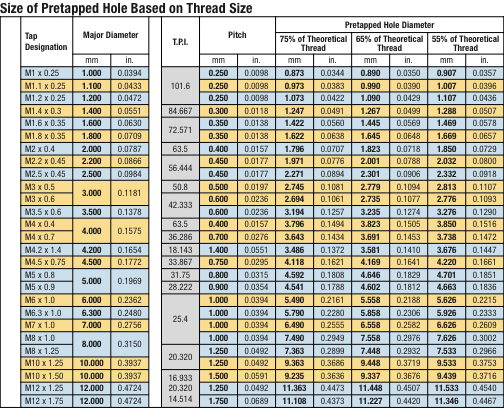 Fig. 1—Attempting to form more than 75 percent of theoretical full thread is never recommended and will not produce any additional thread strength.
Attempting to employ any timing/ sequence in an IDT installation other than the aforementioned will almost certainly lead to problems, such a broken tap, poor thread quality, damaged tapping units, disappointed customers and frustrated management.
Location (true position of the tap relative to the workpiece): Most commercial IDT units can accommodate small amounts of misalignment, depending upon the size of the tap employed, but such misalignments generally result in reduced tap life and premature wear of the tap control cartridge or pitch insert. Excessive misalignments, especially in the case of smaller-diameter taps, almost als cause tap breakage.
Clearance: A small, but finite clearance between the tap and workpiece is necessary at the beginning of the tapping cycle. To maximize the efficiency of the tapping process, however, the end of the tap should be as near the workpiece as possible without actually touching it. A good rule of thumb: Start with a clearance equal to half the thread pitch, although some adjustment may be necessary depending on how the IDT unit mounts in the die (solid-mounted on the lower shoe, stripper-mounted or-mounted) and whether the tapping direction is up or down.