Servo-Driven In-Die-Tapping Technology
August 4, 2021
Hutchison Tool Sales
Booth D46653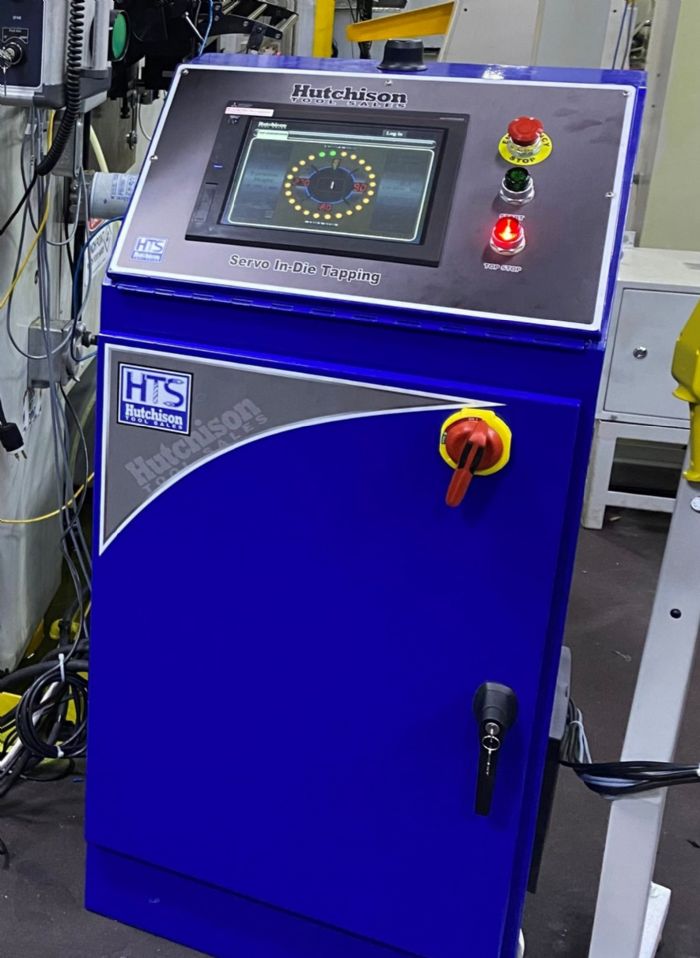 Hutchison Tool sales is exhibiting servo-driven in-die-tapping technology, with the tapping heads available in standard units for flat-running/minimal-strip-lift parts as well as in follow-along units for parts with complex forming/high-lift characteristics. Both the standard and follow-along units come in a choice of high-speed/low-torque or low-speed/high-torque motors depending on application requirements.
The servo-driven in-die-tapping controllers allow for the running of multiple tapping heads from one controller. In addition, the controller can store a multitude of programs with simple access when changing from one job to another. The user-friendly control panel simplifies programming of tap rpm, tap travel and press-feed-angle requirements.
And, the servo controller also can monitor tapping torque to monitor thread quality of tapped holes, and is password-protected for different levels of operator, supervisor and engineering access. Also, remote internet access is available for downloading data or remote troubleshooting.
See also: Hutchison Tool Sales Co.
Technologies: In-Die Operations