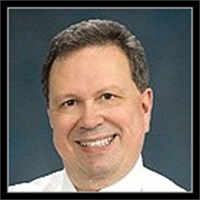 Douglas Ehlke
OSHA's New Severe Violator Enforcement Program—More Intensive Inspections
June 1, 2010
OSHA has begun enforcing with a lot more willful citations. Eye-popping penalty increases are around the corner, for instance-by-instance or machine-to-machine penalties. Starting this June, there will be a programmed set of penalty increases and enforcement procedures to target employers who ignore OSHA standards. OSHA is implementing a new Severe Violator Enforcement Program (SVEP) and increasing civil penalty minimum amounts.
Instead of looking back three years on repeats, OSHA will look back five years. The new programs can be found at www.osha.gov/dep/svep-directive.pdf.
SVEP focuses OSHA enforcement resources on employers who endanger workers by repeatedly demonstrating indifference to their responsibilities under the law. This supplemental enforcement tool includes increased OSHA inspections in these worksites, mandatory follow-up inspections, and inspections of other worksites of the same employer where similar hazards and deficiencies may be present. Several administrative changes to the penalty calculation system in OSHA's field operations manual also will become effective in the next several months, increasing the overall dollar amount of all penalties through higher assigned penalty factors while maintaining OSHA's policy of reducing penalties for small employers and those acting in good faith.
OSHA's news release of the new penalty program can be found at www.osha.gov/pls/oshaweb/owadisp.show_document?p_table=NEWS_RELEASES&p_id=17544.