New Fab. Software Version Integrates CAD/CAM, Shop-Floor-Control and Business-Systems Suites
August 11, 2020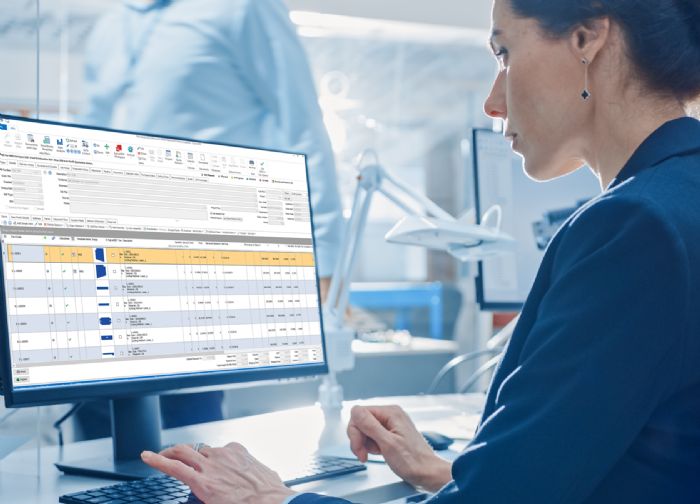 SigmaTek Systems announced the integration of its Business Systems Suite alongside the flagship SigmaNest product portfolio in SigmaSuite 20. This latest release of CAD/CAM, shop-floor control and now business-systems solutions brings a full range of fabrication optimization and data-management features inside of one familiar user interface, according to company officials.
The Version 20 user interface reportedly employs improved navigation and a universal easy-reading display throughout all SigmaTek products to increase user focus and stamina.
Features include SigmaTek's new quoting tool, SigmaQuote (see video), available as both a freestanding application for the quoting department as well as an add-on module for SigmaNest programmers. It uses the SigmaNest nesting engine, part database and costing parameters to deliver accurate quotes after a rapid import of part geometry. Quote workspaces can be modified after job creation, and parts can be added, removed and re-nested without recreating or reimporting the quote, and then pushed directly into production work orders.
As the core of SigmaTek business-system products, SigmaMRP provides single-source job management throughout manufacturing, from quotation to delivery and invoicing. It integrates with both SigmaSuite products and other business systems to administer critical business data such as inventory, transactions, customers, suppliers, job status, cost and profitability. The newly improved SigmaMRP scheduling engine reportedly provides better performance for jobs with complex assemblies and sub-assemblies, in addition to subcontract operations. And, new time controls offer scheduling flexibility around work shifts and employee break periods.