Simple-to-Use Optical CMM Includes Surface-Finish Measurement
September 10, 2020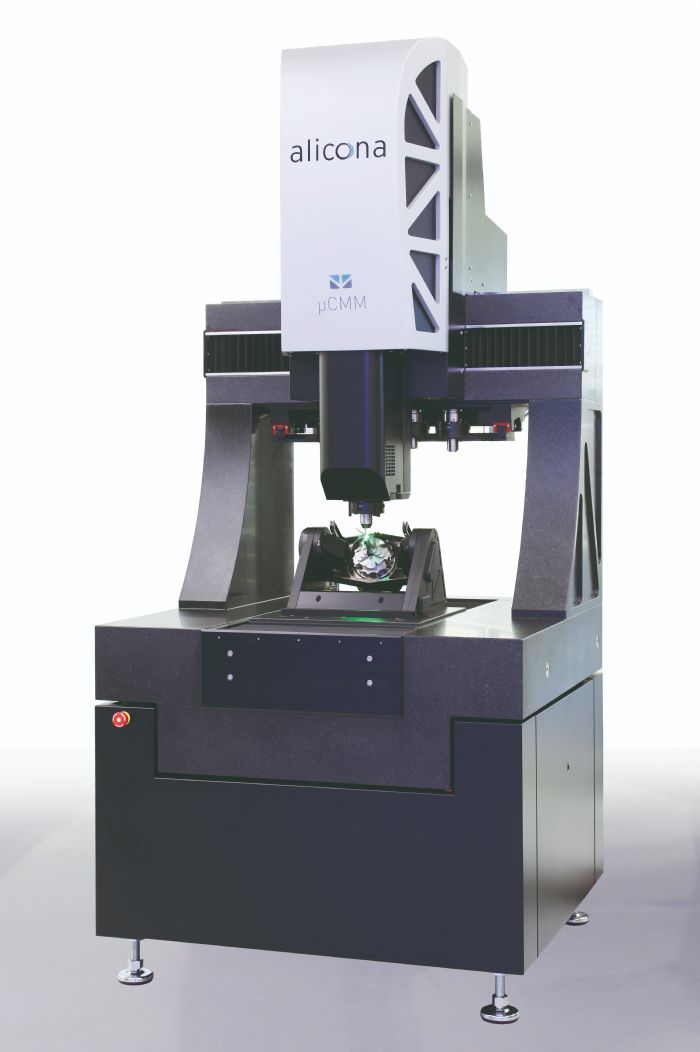 The µCMM optical micro-coordinate measuring system (micro-CMM) from Bruker Alicona offers the combination of tactile coordinate metrology and optical surface metrology, with measurement of dimension, position, form and roughness of components using only one sensor.
The CMM's capability in providing high geometric accuracy of several optical 3D measurements enables the measurement of small surface details as well as precise position determination. 3D measurement performed only at relevant measuring points ensures rapid measurement time, and users can verify both surface roughness and GD&T features with tolerances in the single-digit µm range. The spectrum of measurable surfaces includes matte and polished, and reflective components of all standard industrial materials and composites.
Like all Bruker Alicona measuring systems, the µCMM is based on the principle of focus-variation, with this unit also employing the company's Vertical Focus Probing technology. By optically probing vertical surfaces, component features such as holes, bores, contours, etc. Reportedly are optically measured with high accuracy. This technology opens up new applications in all areas of manufacturing industry, according to company officials.
The system's new MetMaX software allows users without any special measurement technology or knowledge to operate the CMM, as the software contains the knowledge for acquiring and evaluating 3D data. Upon uploading a component's CAD data, the user selects with a mouse click the GD&T characteristics to be verified, at which point the software takes over. Production workers need not worry about measurement strategy, due to the MetalMaX intelligent algorithms, according to company officials.
See also: Bruker Alicona US
Technologies: Quality Control