Advances in Bunter Tooling and More Improve Ammo Production
April 1, 2018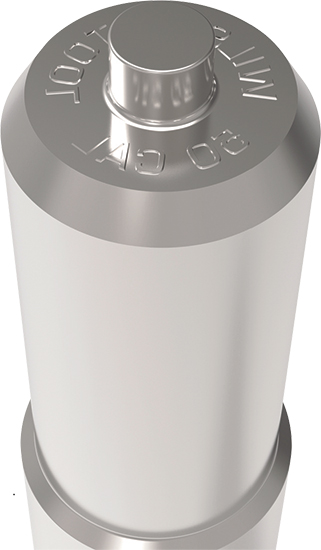 Better brass, higher-quality tools and an understanding of machine assets and limitations all help ammunition manufacturers produce premium parts with less downtime.
That's the message from Jeremy Edson, stamping product manager at Wilson Tool International, White Bear Lake, MN. Here he details how materials, advanced tools and machines can come together to create casings that meet the stringent demands of the military, law enforcement and sports enthusiasts.
Brass quality and unnecessary downtime, along with tool breakage and wear are some of the many challenges ammunition manufacturers face. When the firing pin hits a brass casing, a timer sets off the gunpowder, which then forces the bullet out of the casing through the barrel of the gun and to the target. Subpar casings increase the likelihood of misfires.
Made from stamping tools called head stamps or bunters, brass casings notoriously bring inherent manufacturing challenges. Because brass is malleable, ensuring consistency in the brass quality is imperative for creating premium ammunition. Consequently, poor quality can adversely affect tooling as well, causing premature tool wear and breakage.
One solution is higher-quality tooling paired with higher-quality brass, which helps mitigate the challenges in working with the malleable material. Bunters (pictured) or head stamps, both produced by Wilson Tool, are created using a patented manufacturing process that reportedly can increase tool life by 500 to 800 percent as compared to similar tools produced via traditional processes. If an ammunition manufacturer produces 1200 rounds/min. and the production line shuts down for 5 min. to change a worn or broken bunter, that lost time translates to 6000 lost rounds. A higher-quality bunter or head stamp garners savings in longer-lasting tools and reduced downtime.
Keep in mind that traditional methods for creating branded or otherwise labeled characters on brass casings include burning or electric discharge machining (EDM), which creates a white layer during the hardening process that weakens the casing. Because the EDM or burning process micro-hardens the very edge of those casing characters, it changes and weakens the molecular structure of the material, making it easier for characters to chip away.
Forming on the other hand, stamps the characters into the brass casing, which creates a stronger molecular bond in the brass. This delivers a better surface finish, more polish and a stronger molecular capacity, which creates a higher quality brass casing.