Straightside Servo Press: Live Demonstration
October 2, 2019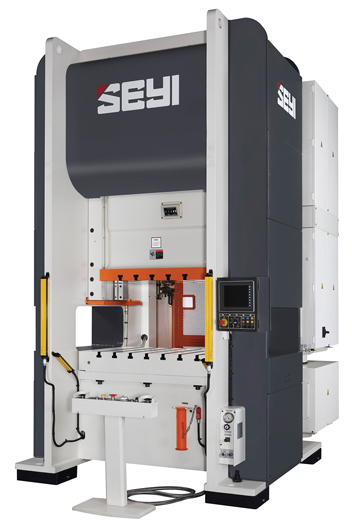 Seyi America, Inc.
Booth D45743
Seyi America, Inc. features its single-crank SD1 straightside servo press, including a live demonstration. The SD1's advanced motion control allows stampers to produce complex parts.
Booth visitors have the opportunity to operate the press themselves in order to experience its ease of use and programmability.
In addition, Seyi America displays models of its hot stamping production line and blanking press, which exhibit the company's ability to assist with advanced production requirements.

See also: SEYI America, Inc.
Technologies: Stamping Presses