Beckwood to Build Deep-Draw Sheet Hydroforming Press for MuShield
May 11, 2022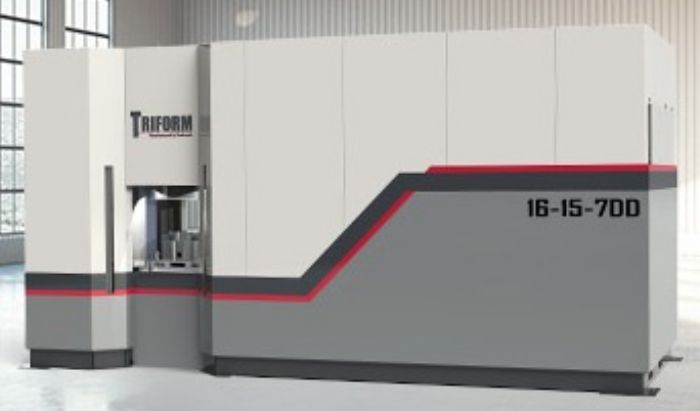 Beckwood Press Co., a manufacturer of custom hydraulic and servo-electric presses, automation systems, and the Triform line of precision forming equipment, has been awarded a contract by MuShield, Manchester, NH, to engineer and build a Triform 16-15-7DD hydroforming press. MuShield will use the press to draw-form sheet metal magnetic shielding for components used in the medical, aerospace, defense, utility and electronics industries.
The Triform sheet hydroforming press will have a 16-in. forming area, 7-in. draw-depth capacity, and the ability to hit pressures as high as 15,000 psi. The press also will boast a lower punch force cylinder increase that allows for forming of larger parts at higher pressures. A tool-change station will ease loading and unloading of tooling to facilitate quick die changes, and a cartridge-style lower chamber, fixed on rollers, will allow movement in and out of the forming chamber. The shuttle also will be equipped with a punch-tool lift cylinder for raising and lowering the punch when loading and unloading.
To integrate with MuShield's existing systems, Beckwood will include a barcode reader for recipe handling, and Triform's intuitive programming will allow for storage of more than 10,000 part recipes with full control of optimal forming pressures and desired positions throughout the draw.
See also: Beckwood Press Company
Technologies: Stamping Presses