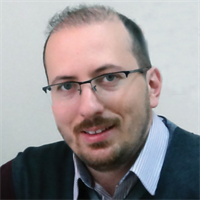 Eren Billur
To Heat or Not to Heat
April 1, 2022
For many years, metal forming professionals have discussed hot stamping vs. cold, and where Tier suppliers should invest. Hot stamping requires high capital expenditure, including typically a high-tonnage (800 to 1200 tons) hydraulic press with 3 by 2-m bolster, a roller-hearth furnace more than 30 m long or a multi-chamber furnace, and associated automation equipment. These lines are energy-intensive with installed power capacities often exceeding 2 MW. Recently, even wider furnaces and higher-tonnage presses with larger bolster dimensions have become the norm, to accommodate large laser-welded parts such as door rings. Typical cycle times can range from 8 to 20 sec.—considered inefficient by some. However, with two- or four-out systems, productivity ca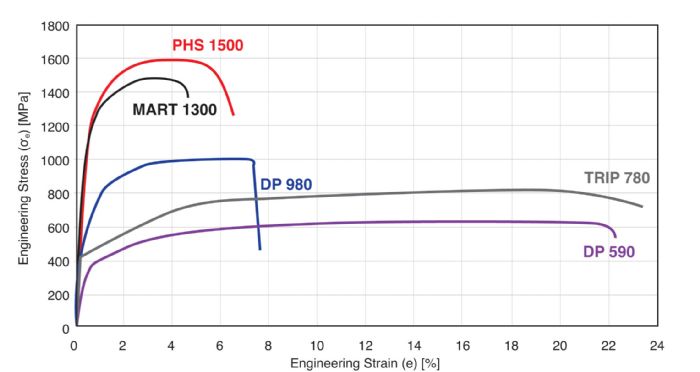 n approach that of a cold-stamping line.
On the other side of the spectrum, cold forming typically occurs in a progressive- or transfer-die press, servo or conventional mechanical drive. Progressive-die presses have tonnage ratings commonly in the range of 630 to 1250 tons at relatively high stroke rates. Transfer presses, typically ranging from 800 to 2500 tons, operate at relatively lower stroke rates. Power requirements can vary between 75 kW (630 tons) to 350 kW (2500 tons). Recently, we've seen European companies installing transfer presses of 3000 tons or higher capacity. Steels for cold forming can range from the softest interstitial-free grades with ultimate tensile strength (UTS) as low as 250 MPa, to 3rd Gen advanced high-strength steels (AHSS) with 1500-MPa UTS.
In early 2000s, the only available steel for hot stamping was Type 22MnB5, commonly referred to as PHS 1500. Initially, the grade was nominated with a minimum 1000-MPa yield strength (YS) and a minimum 1500-MPa UTS, although many OEMs now classify this material with a minimum YS of 950 MPa and UTS of 1300 or 1350 MPa.
PHS Unrivaled, Until Cold-Formable Giga-Pascal Steels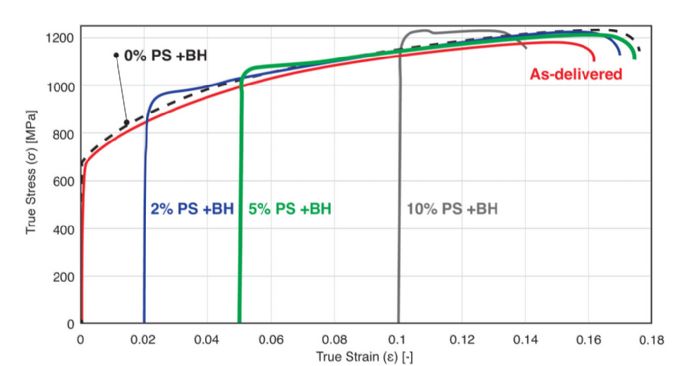 When the 7th-generation Honda Civic rolled out in 2001, it was the first Honda to contain DP590 AHSS in its body-in-white. In 2005, the Honda Odyssey featured a rollformed martensitic rear bumper beam with a UTS of 1300 MPa. In 2007, several Honda and Acura models started using TRIP780 and DP980 steels. That same year Honda began using hot-stamped steel. During the mid-2000s to early 2010s, many OEMs sought alternative cold-formable grades at relatively high strength to replace hot-stamped components.