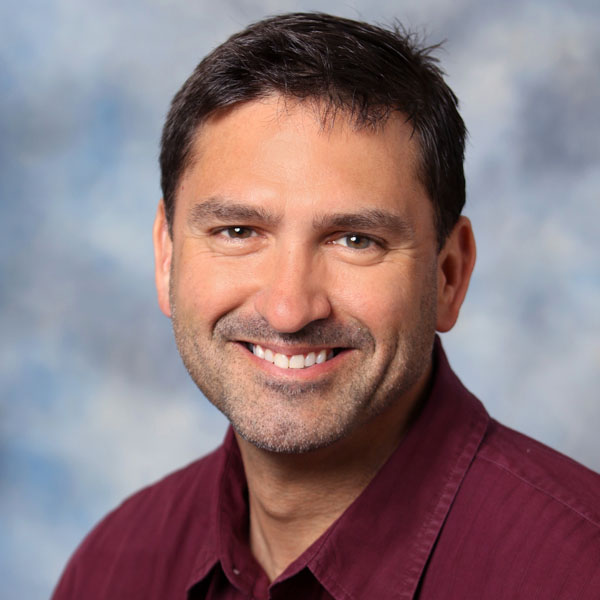 Lou Kren
Hydraulic Press Takes Forming to a New Level
April 1, 2017
Closing in on 100 years in business, Empire Level, Mukwonago, WI, has made its name as a top worldwide supplier of layout and measurement products such as levels, squares, utility tape and more. In 2014, Milwaukee Tool acquired the company, and since then, Empire Level has embarked on a $16-million investment in its workforce and equipment.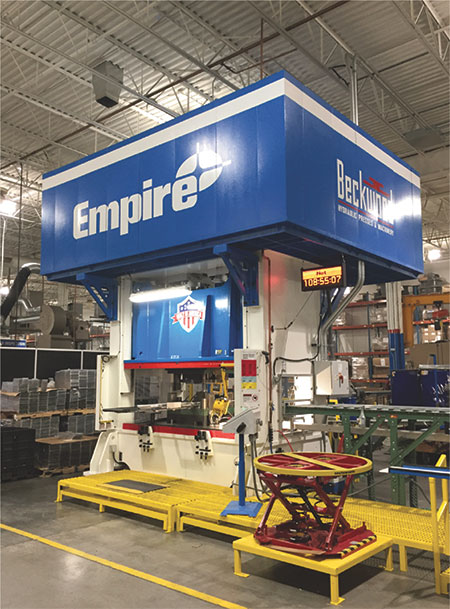 "From the invention of the Monovial, to the introduction of the first Torpedo Level, Empire Level has a strong history of innovation," said Steve Richman, president of Milwaukee Tool, at the time of the acquisition. "We share a passion for delivering best-in-class solutions for our users. We are extremely proud to expand our portfolio with Empire Level, and we are committed to driving disruptive innovation and accelerated growth within the business."
Acquisition Brings Culture Change
That it is. On the people side, Empire Level embarked on implementing a culture shift by increasing training opportunities, streamlining internal processes and implementing surface improvements including a new paint job for the company's 140,000-sq.-ft. manufacturing plant. More than 200 employees operating across three shifts call Empire Level home, and the company has "sold" its products to these internal customers by using its marketing team to demonstrate the products and explain their quality and performance features. Buy-in was central to moving the company forward.
Empire Level's transformation also included updating processes and replacing old production equipment that was no longer efficient. Milwaukee Tool bought the company precisely to manufacture products in America and continue to compete globally, so using outdated equipment was not an option.
One of its newest pieces of equipment is a custom 450-ton hydraulic press from Beckwood Press, St. Louis, MO. Empire Level needed a complete forming solution that could integrate with its existing die-transfer system and accurately form precision rafter squares using progressive dies, according to Steve Lallensack, Empire Level's director of operations.
New Press Addresses Reliability, Flexibility Needs
"This new press grew out of our commitment to people and equipment, and, in fact, was the flagship project for that initiative," Lallensack says. "We went after reliability with this project. At the time of the acquisition by Milwaukee Tool, equipment reliability was this plant's biggest production issue. The rafter squares are an important product line for us, and we needed to gain equipment reliability to ensure the success of that line."
Besides eliminating the mechanical and maintenance issues caused by the older equipment, the new press offers production flexibility and process repeatability.
"We boosted the desired tonnage on this new press to allow the addition of new products," Lallensack explains. "We had some similar style rafter-square products that had been running in a 1000-ton hydraulic press, and by installing the 450-ton press, we could move that product over and open up the 1000-ton press for other work."
The resulting gib-guided press features a 60 by 100-in. bed as well as magnetic platens, die rollers and lift-off die consoles to facilitate quick die changes. Its structure is engineered for long life using finite-element-analysis testing, according to Beckwood officials.
"We knew from our first conversations with Empire that we'd be dealing with an off-center-loading application due to the nature of the progressive dies," says Josh Dixon, director of sales and marketing for Beckwood Press. "Beckwood's gib-guided design allows the machine to effectively handle the dynamic loading, and the magnetic platens and other die-change equipment allows Empire Level to drastically reduce the machine idle time caused by tool changeovers."
Empire Level's arsenal of machinery includes both mechanical and hydraulic presses. It relies on the hydraulics to assist with heavier coining operations while the mechanicals tackle more straightforward punching and stamping jobs. This diverse mix of machinery gives Empire Level process efficiency and part-to-part repeatability.
In production since January of this year, the new hydraulic press primarily forms 1⁄8-in-thick extruded aluminum to produce multiple versions of rafter squares that range in size on either side of 1 ft. long. Weekly volumes range from 3000 to 25,000 parts depending on the model number, according to Lallensack.