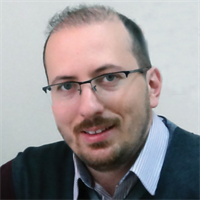 Eren Billur
Temperature Effects During Cold Forming
February 12, 2021
In our previous Cutting Edge column, we discussed how forming and cutting operations generate heat in sheet metal. In large-panel stamping operations, a typical tandem transfer-press line may operate between 8 and 25 strokes/min., so it only takes 4 hr. to stamp some 2000 parts. Considering that every part generates a significant amount of heat, and some of that heat becomes trapped in the die, die temperature quickly can increase.
Why is This a Problem?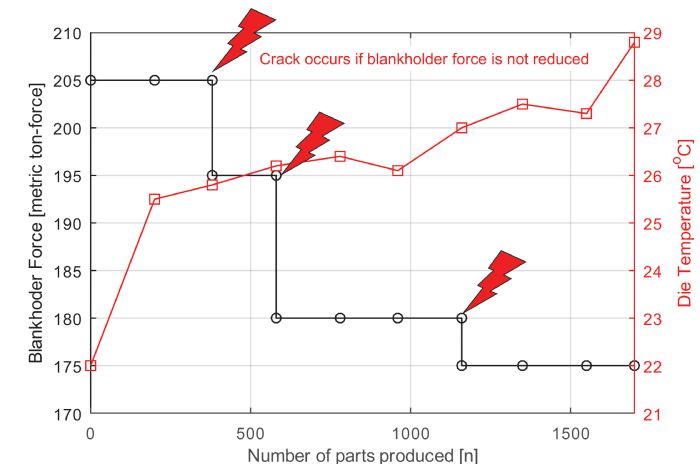 A study conducted at a European automotive OEM shows that a door inner stamped at 8 strokes/min. causes tool temperature to increase by 6 C after 1700 strokes, over about 3.5 hr. To stamp parts without failure, blankholder force had to be reduced after several hundred strokes (Fig. 1).
In a typical die buyoff, most companies will not stamp this many parts. After the stamper accepts the die, cracks may still appear during the ramp-up tests (also called stress tests), after a few thousand strokes. These cracks typically could be avoided by applying more lubricant―if the stamper does not have a dry press shop―or by reducing the blankholder force. While both solutions may cure the cracking problem, wrinkling might result.
Most die designers use finite-element (FE) simulations to check the feasibility and robustness of a designed process. They typically base design decisions on forming-limit diagrams (see the Cutting Edge column in the February 2020 issue of MetalForming).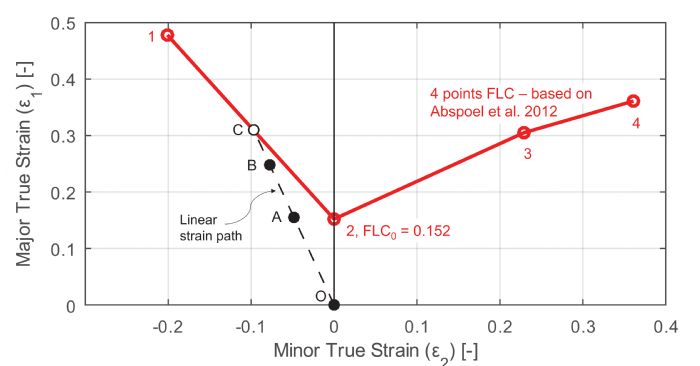 Fig. 2 shows the forming-limit curve (FLC) for 1.6-mm-thick DP800 steel. Points A to C represent the strain distribution of some random elements in the process. The failure criterion of point A is 50 percent, as the point is halfway from origin to the FLC (point C). The failure criterion of point C is exactly 100 percent, meaning that the part cracks at point C. If a process has a maximum failure criterion of 0.7 to 0.8 (70 to 80 percent of the FLC), it generally is assumed to be production-ready. Point B shows a 0.8 (80-percent) failure criterion.