ATI Industrial Automation's Multiaxis Force/Torque Sensors Now Compatible with Fanuc Robots
August 10, 2023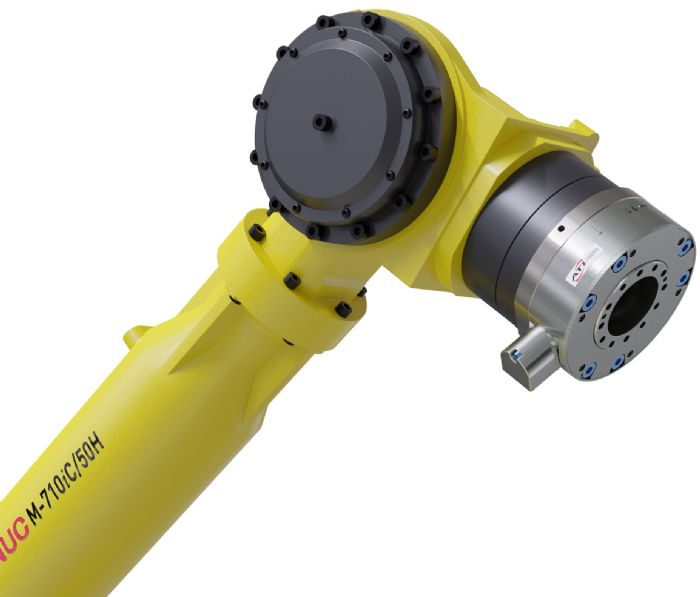 ATI Industrial Automation, Apex, NC, has announced the compatibility of its multiaxis Force/Torque (F/T) sensors with Fanuc Robots and force -control software. This collaboration creates new possibilities for advanced automation and precision control in robotic applications, say company officials. Target industry segments include metal fabrication, automotive, aerospace, electronics assembly, semiconductor and general industry.
The integration of ATI's F/T Sensors with Fanuc robots and software reportedly enables users to achieve greater levels of accuracy, flexibility and responsiveness. F/T sensors provide accurate measurements of forces and torques in multiple axes, enabling robots to have a sense of touch and allowing them to perform delicate tasks with dexterity. They're designed to withstand harsh industrial environments, ensuring reliable operation in a range of applications.
Fanuc's force-control software allows for precise control of robotic motion based on real-time force feedback, the company notes, facilitating tasks such as assembly, deburring, polishing and material removal.
See also: FANUC America, Inc., ATI Industrial Automation
Technologies: Sensing/Electronics/IOT