Linear Actuator with Force Monitoring Built In
October 2, 2019
Promess Bolt
Booth A1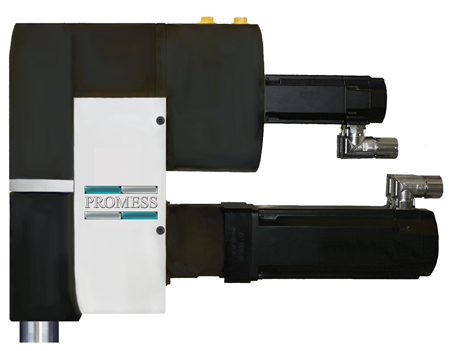 438
Promess Inc. offers Bolt, described by company officials as a fast linear actuator with built in force monitoring, ideal for high-speed, repetitive applications. This technology employs an eccentric shaft mounted inside of an eccentric sleeve—both independently servo-controlled—to provide dynamic stroke-length and/or force/distance-profile adjustment in real time. And, the Bolt actuator's integral force sensor measures reactive load in real time.
Bolt is mated with the Promess UltraPro control system to form a complete package that handles applications such as fatigue testing, long-term characterization of mechanical parts, high-speed assembly, metal forming, die compaction of powdered metals and materials packaging.

See also: Promess Inc.
Technologies: Sensing/Electronics/IOT